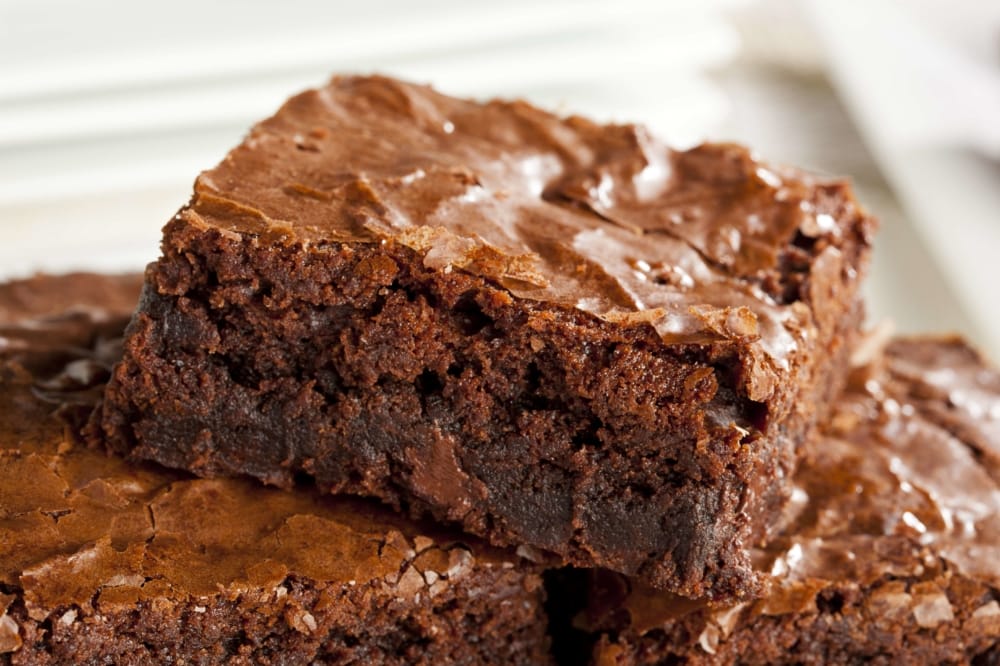 Brownies are always a great snack. But these brownies are even better – they're a healthy and nutrient packed snack that you can have without feeling guilty! They're full of protein, healthy fats and whole grains wrapped in a delicious sweet chocolate brownie flavor. They're the perfect pick me up snack during the afternoon or to refuel before or after a workout.
These delicious chocolaty bars are the perfect pick-me-up or a refueling snack pre or post workout.
Ingredients
¾ cup unsweetened cocoa powder
½ cup whole-wheat pastry flour
½ cup, plus 2 tablespoons raw shelled hemp seeds, divided
1 1/3 cups (7.5 ounces) packed pitted dried dates
4 large eggs
2/3 cup fat-free milk or unsweetened plant-based milk
½ cup honey (or to taste)
1½ teaspoons pure vanilla extract
1 teaspoon sea salt
¼ cup grapeseed oil
1/3 cup dry quinoa, rinsed and well drained
Instructions
Preheat the oven to 325 degree F. Lightly grease a 9×13 inch baking dish.
In a bowl, combine the cocoa powder, flour and 1/2 cup hemp seeds. Stir until thoroughly combined.
In a blender or food processor, combine the dates, eggs, milk, honey, vanilla and salt. Puree for 1 minute.
Add the grapeseed oil and puree for an additional 30 seconds.
Add the mixture to the cocoa powder mixture and stir until the ingredients are just combined.
Add the quinoa and mix until well combined.
Pour the batter into the pan and sprinkle on the remaining hemp seeds.
Bake for 35 minutes, or until springy to the touch.
Remove from the oven and cool for 3 minutes before cutting into bars.
Cool completely and then remove the bars and serve or store in an air tight container.
Preparation time: 15 minute(s)
Cooking time: 35 minute(s)
Number of servings (yield): 12
Culinary tradition: USA (General)
Calories: 214
Fat: 11
Protein: 8
Entire serving makes 12 servings.
Serving size is 1 bar.
Each serving = 9 Smart Points/6 Points
PER SERVING: 214 calories; 11g fat; 1.8g saturated fat; 26g carbohydrates; 24g sugar; 8g protein; 4g fiber