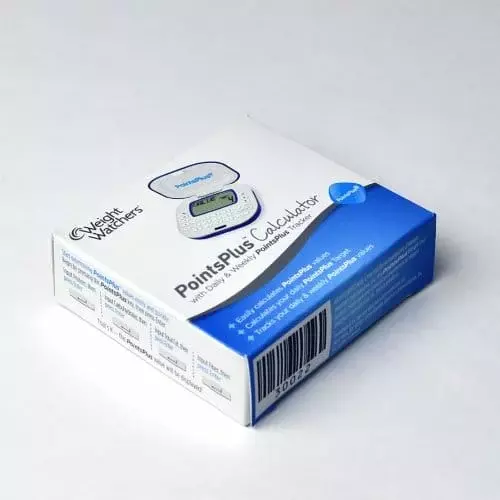 Many of you have emailed or submitted comments asking how to calculate your daily Points Plus allowance, so I thought it might be helpful to post all the details you need to help you out. First of all, if you are a Weight Watchers member, you really should just purchase their Points Plus calculator. It's very inexpensive, and it allows you to not only track and calculate Points Plus values for foods, and the amount of Points Plus you've used in a day, it also will calculate your Points Plus allowance.
Another option, is to check out the page on my blog that provides you with some links on how to calculate your daily Weight Watchers Points Plus Allowance. On this page, I've provided direct links to free online Weight Watchers Calculators that were created by a fellow Weight Watchers member. She has put together some amazing WW cheat cheats that I highly recommend you check out, as they will help you:
– Determine your Weight Watchers Points Plus Daily Allowance
– Calculate Activity Points Plus
– Calculate Food Points Plus
Additionally, the site offers a great zero Points Plus Food List, a Filling Foods List, Good Health Guidelines, and TONS of other great tips and tools. I find it a lot easier to use than the Weight Watchers Online E-Tools!
I know that it is frustrating to many of us who've been struggling to find free Weight Watchers information…it's really a shame that Weight Watchers has made that so difficult (P.S. Don't be surprised if they make me take down this post!). But hopefully, as a community of Weight Watchers, we can continue to help and support each other and make our biggest struggle to shed the pounds vs. tracking down the tools that we need to follow the program.
And in the meantime, I'll get back to working on some more free Weight Watchers Recipes!!
Thank you all for your support and for reading my blog. :)