Have you heard about the latest viral sensation taking over TikTok? It's none other than the mouth-watering whipped coffee recipe that has everyone buzzing with excitement! This deliciously frothy and creamy concoction has taken the internet by storm, with thousands of TikTok users sharing their own versions of the recipe and showing off their barista skills.
If you're a coffee lover, then you won't want to miss out on this trend that's taking over social media. No need to spend money on Starbuck's when you can whip this up right at home. Get ready to indulge in a decadent and satisfying coffee experience that's both easy to make and absolutely delicious.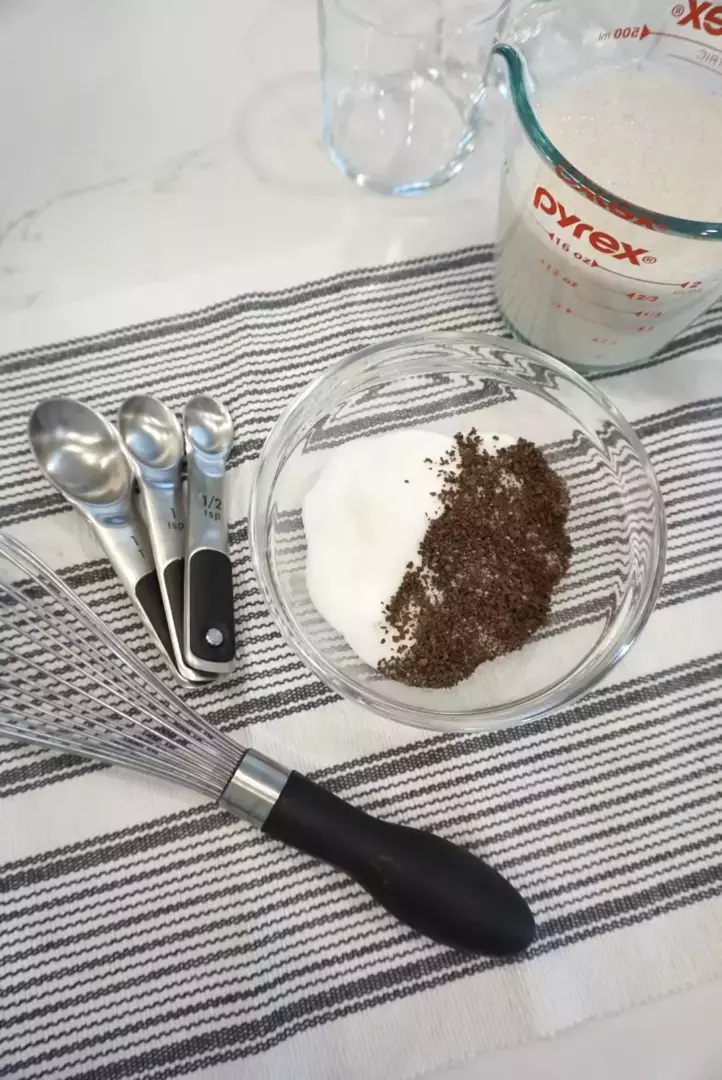 How Do I Make Whipped Coffee?
If you're ready to try your hand at making this trendy coffee beverage, the good news is that it's incredibly easy to whip up (literally!). All you need are a few simple ingredients that you probably already have in your pantry. All you need is instant coffee, sugar, hot water, and milk. To make the whipped coffee, you start by combining equal parts of instant coffee, sugar, and hot water in a mixing bowl.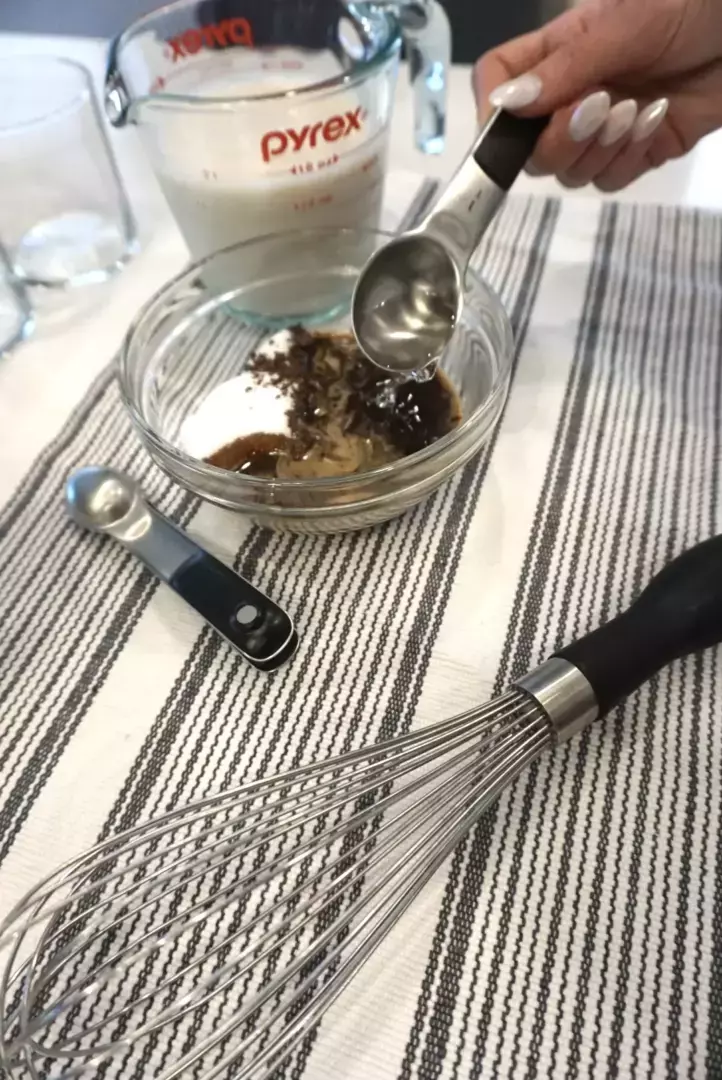 Then, using either a hand mixer or a regular whisk, whip the mixture together until it becomes light and frothy. I must forewarn you, be prepared to put in a bit of elbow grease if you're using a whisk, as it can take up to 10 minutes to achieve the desired consistency. Alternatively, using a hand mixer will significantly cut down on the time and effort required. Once you've achieved the perfect whipped texture, simply pour it over a glass of milk and stir to combine. Voila! You now have a delicious and Instagram-worthy whipped coffee beverage.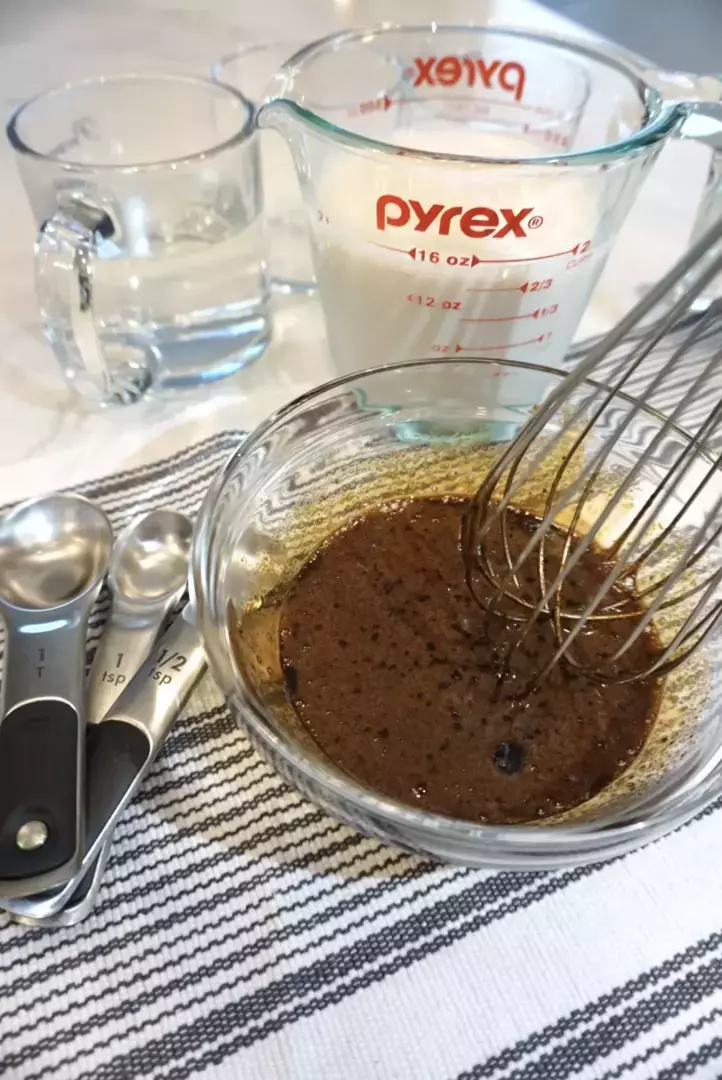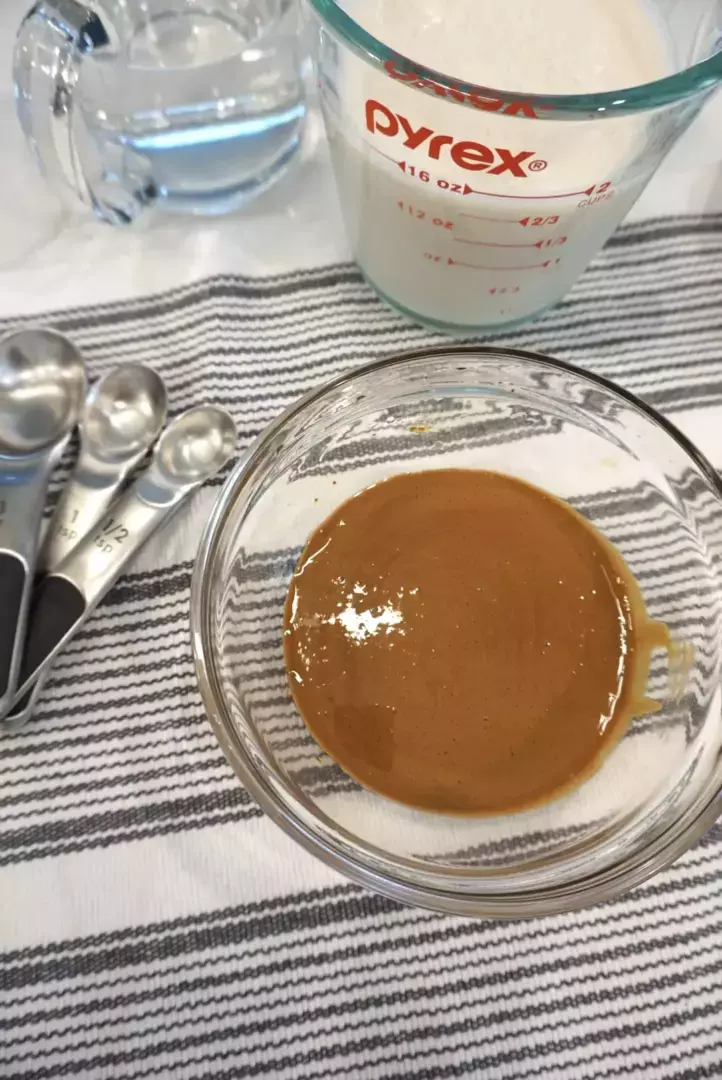 How Does The Coffee Become "Whipped"?
The magic behind whipped coffee lies in the process of whipping the coffee mixture. By vigorously mixing the instant coffee, sugar, and hot water together, you're actually incorporating air into the mixture. This process of whipping allows the air to get trapped in the coffee and sugar, creating a light and frothy texture. (This process is similar to how you would prepare an egg-white foam for an angel food cake or for meringue cookies.)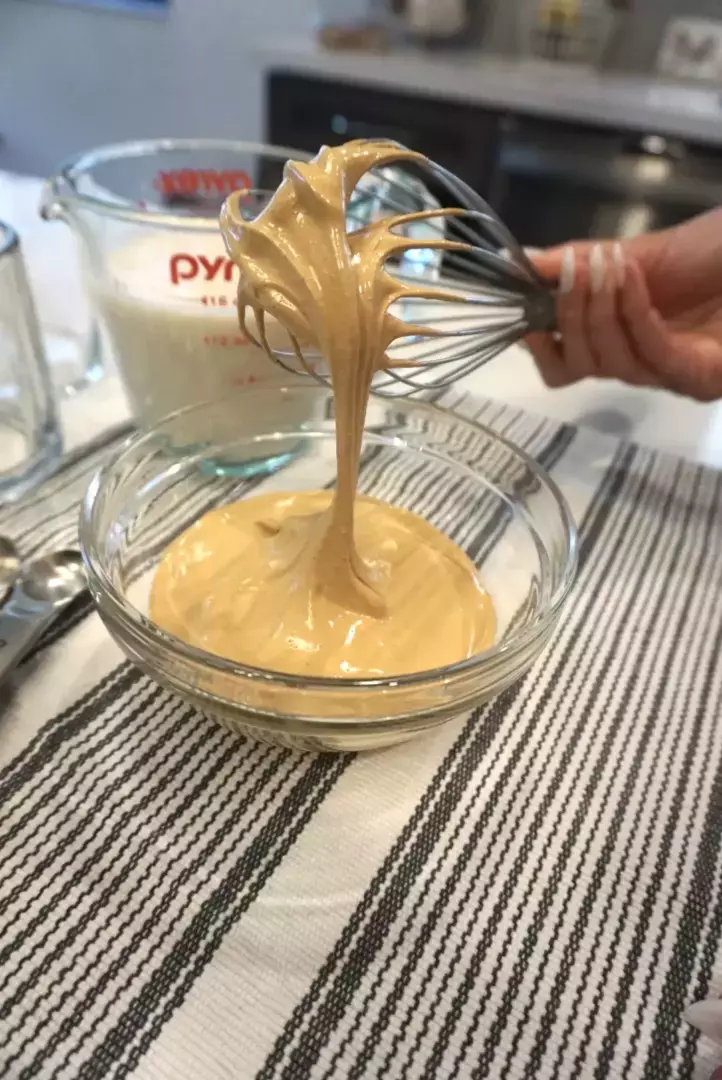 As you continue to mix, the sugar also dissolves into the hot water, creating a syrup-like consistency that helps hold the air bubbles in place. The result is a beautiful foam that sits on top of your milk, creating a layered and visually stunning drink. So next time you make whipped coffee, take a moment to appreciate the science behind it and enjoy the delicious result of your efforts!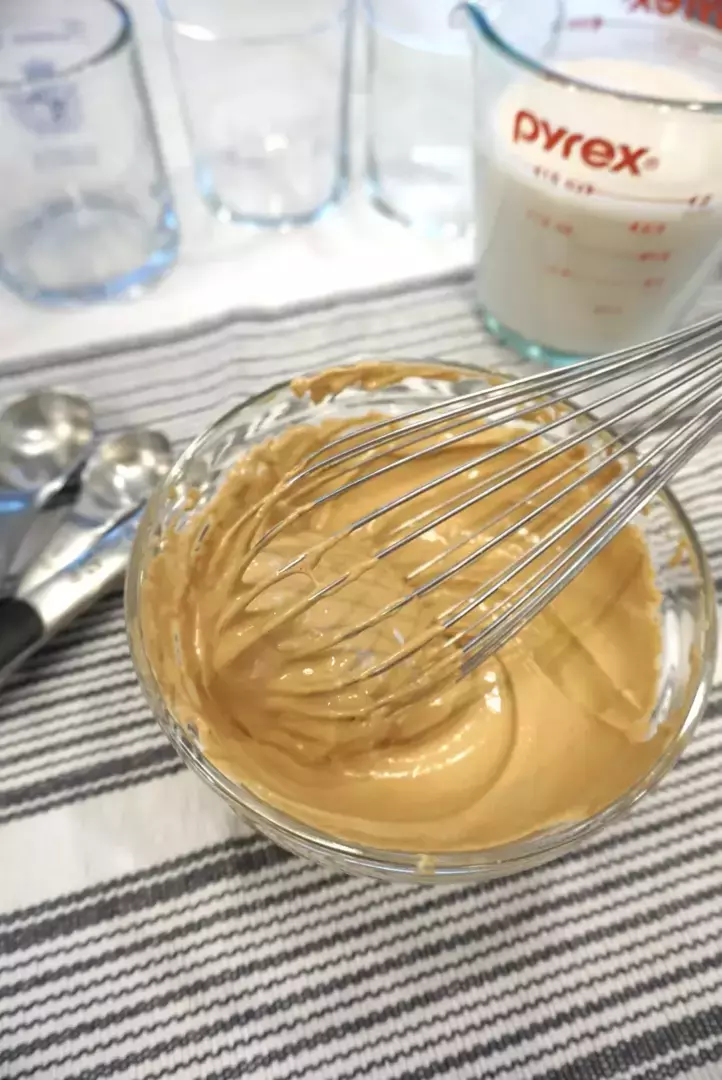 Recipe Variations
While the classic whipped coffee recipe typically calls for regular milk, there are many variations you can try if you're looking to switch things up. If you prefer to use a dairy-free milk, that is completely fine! Options such as soy milk, almond milk, coconut milk, or oat milk are great alternatives. Not only do they offer a unique flavor profile, but they also provide a creamy and delicious base for the whipped coffee.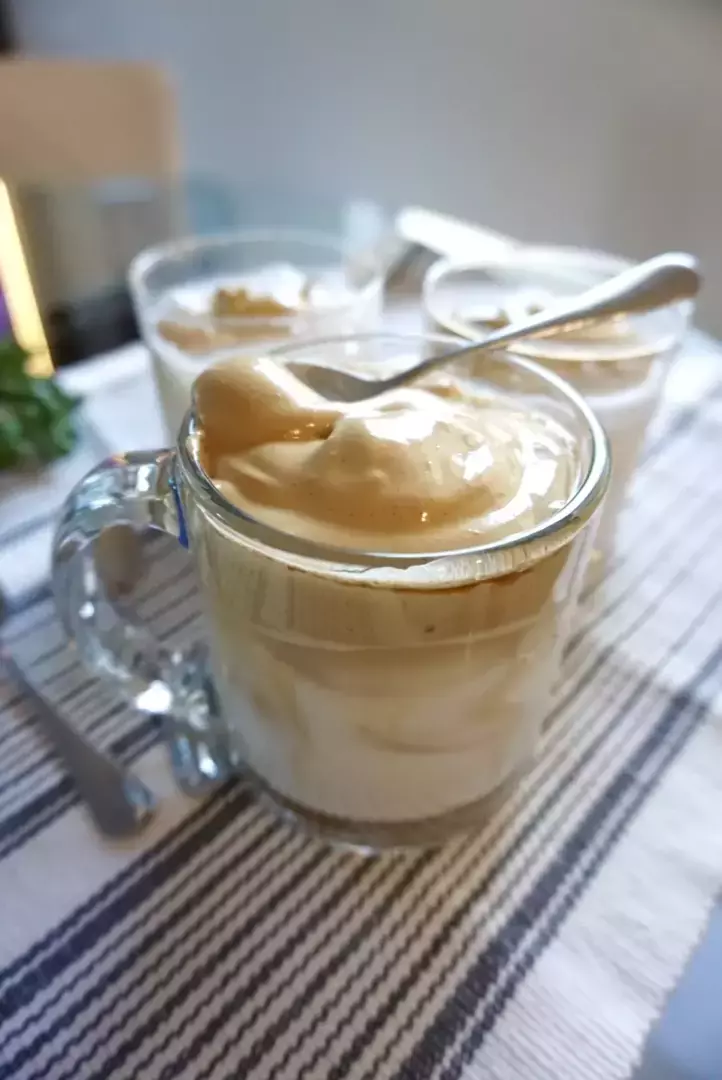 You can also experiment with different flavors by adding in a dash of cinnamon, vanilla extract, or cocoa powder to your whipped coffee mixture. I usually use almond milk as my base and then sprinkle cinnamon over it. I have even seen posts where people have added sprinkles or cacao nibs on top. The possibilities are endless, so don't be afraid to get creative and try out different combinations to find your perfect cup of whipped coffee.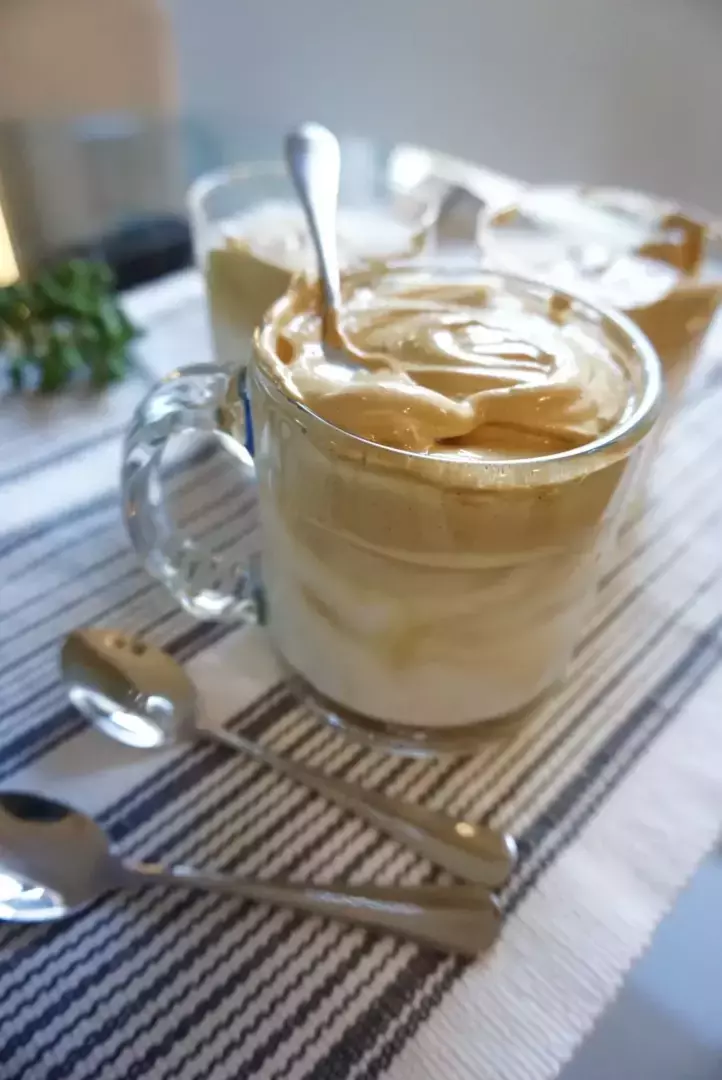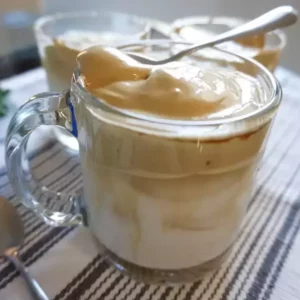 TikTok's Whipped Coffee Recipe
If you're looking for a delicious and budget-friendly way to indulge in your coffee cravings, look no further than the viral whipped coffee recipe from TikTok! Not only is this recipe incredibly easy to make, but it's also a low-fat alternative to the expensive and calorie-laden coffee drinks you might find at your local coffee shop.
Ingredients
2

Tablespoons

instant coffee

2

Tablespoons

white sugar

2

Tablespoons

hot water

1 ½

cups

almond milk

-

or other milk of choice
Instructions
In a small bowl, add the instant coffee, sugar, and hot water.

Using a hand mixer (either with a whisk attachment or a hand mixer with just one beater attached) or a whisk and whip the coffee mixture until it is thick and creamy. This may take about 5 minutes, but expect for it to take longer if you are doing this by hand.

Take a glass or mug and fill it about halfway with ice and then pour in the milk.

Add the whipped coffee mixture on top of the milk and stir. Enjoy!
Nutrition
Serving:
1
cup
Calories:
109
kcal
(5%)
Carbohydrates:
27
g
(9%)
Protein:
0
g
Fat:
1
g
(2%)
Saturated Fat:
0
g
Polyunsaturated Fat:
0
g
Monounsaturated Fat:
0
g
Cholesterol:
0
mg
Sodium:
26
mg
(1%)
Fiber:
0
g
Sugar:
25
g
(28%)