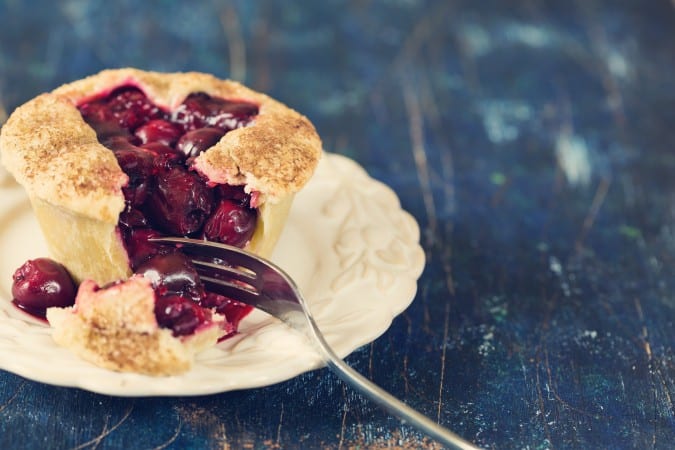 I typically do most of the cooking in our house. We have a great deal – one cooks and the other one cleans. However, there is one thing that my husband does that is far, far superior to my efforts. Pie – my husband makes incredible pies.
We usually have a number of pie fillings (peach and apple) made up and frozen so all he has to do is make the crust and plop in the filling. However, recently, I thought it'd be fun to have a slight change from the normal. So, instead of the usual large pie, we made little individual cherry pies. They were amazing.
It was really fun to have little individual pies that we could share with some ice cream for a sweet treat after dinner one night. The remainder can be easily frozen so that they're ready to thaw, warm and serve. It's a great way for me to practice portion control, since it's always very tempting to have another piece.
Entire recipe makes 8 servings
Serving size is 1 mini pie
Each serving = 10 Smart Points
PER SERVING: 231calories; 9.9g fat; 4g saturated fat; 33.8g carbohydrate; 17.8g sugar; 2.6g protein; 1.5g fiber