Shrimp is one of the most popular types of shellfish consumed, as people of all ages and cultures favor it. Shrimp can be prepared in a variety of ways, but using an air fryer is certainly the premier way to achieve the best texture and taste.
Shrimp is such a versatile protein source and easily takes on the flavors of the spices or sauces it is cooked with. I like to keep my shrimp simple, while still being packed with flavor. I am going to share a scrumptious air fryer shrimp recipe that can be prepared in less than 20 minutes!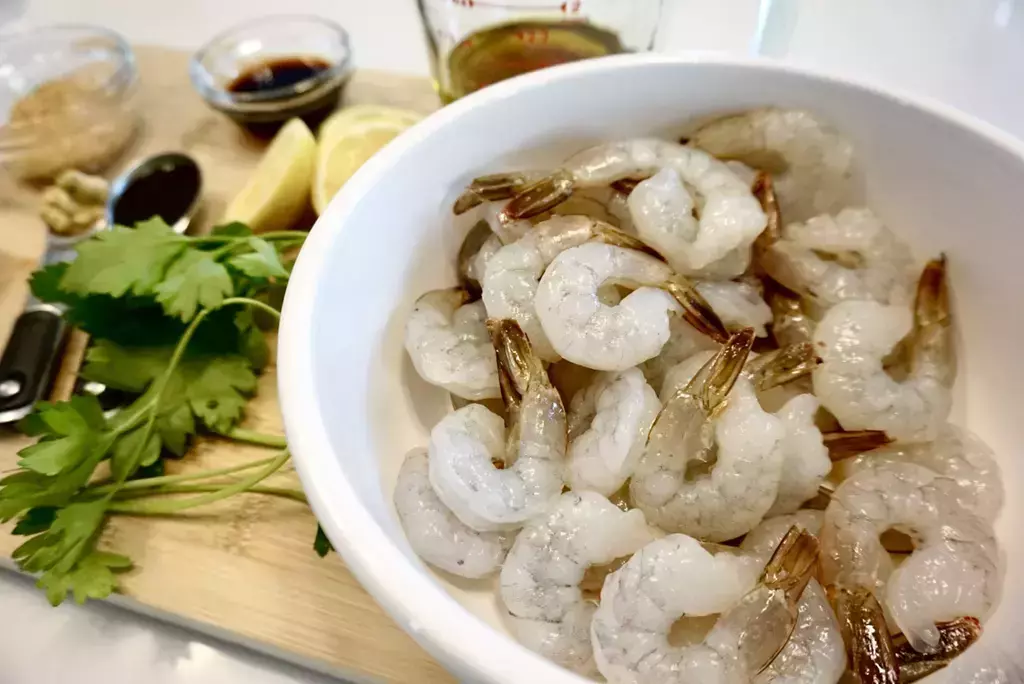 Nutrients In Shrimp
Shrimp is highly nutritious, as it is low in calories, whilst being loaded with vitamins and minerals. Shrimp is high in omega-3 fatty acids, vitamin B12, and minerals such as zinc, iodine, magnesium, and selenium. Let's briefly explore what these nutrients are important for.
Vitamin B12: Vitamin B12 is responsible for forming healthy red blood cells, energy metabolism, and brain and nerve health.
Zinc: Zinc is considered an antioxidant, as it helps to reduce inflammation in the body, heal damaged tissues, and support the immune system.
Iodine: This mineral is so important for us to consume because many people happen to have deficiencies in iodine. Iodine is critical for thyroid health, as well as proper bone and brain development during pregnancy and infancy.
Magnesium: Magnesium is beneficial for heart health, proper brain and nerve functioning, and digestion.
Selenium: Selenium is another type of antioxidant that plays a key role in immunity, heart health, and cognitive functioning.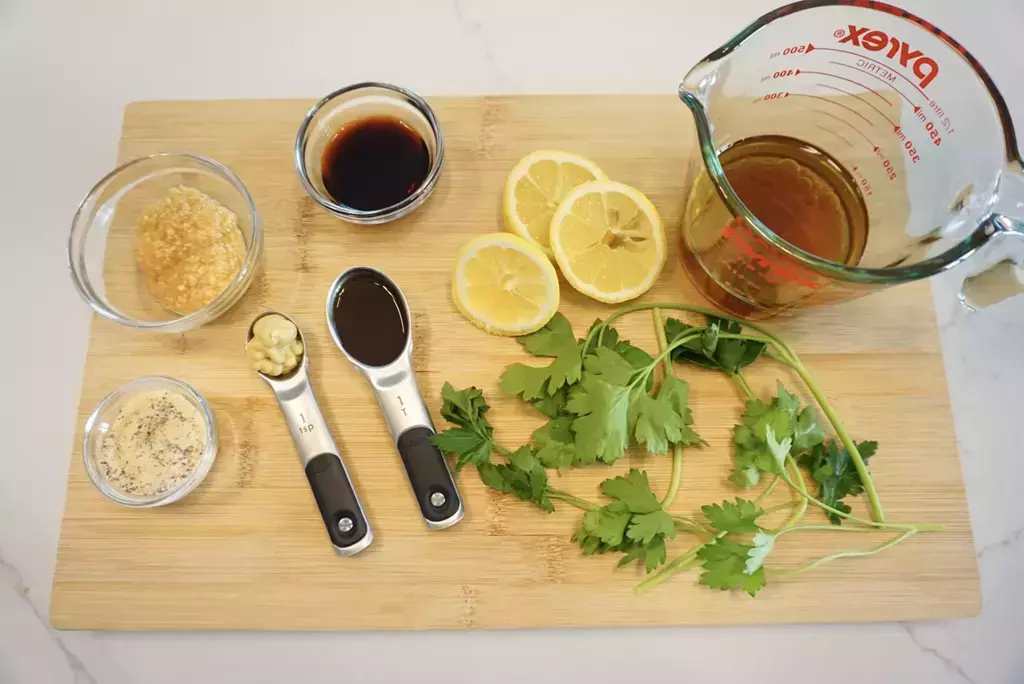 Why Air Fry Shrimp?
There is nothing appealing about biting into a piece of shrimp that has a slimy and gritty mouthfeel. It can sometimes be difficult to mimic the delicious texture that you often find when you order shrimp from a nice restaurant. That is why air fryer shrimp is changing the game! Air fryers are easy to use, require little to no prep, have minimal clean-up, and create satisfying flavors.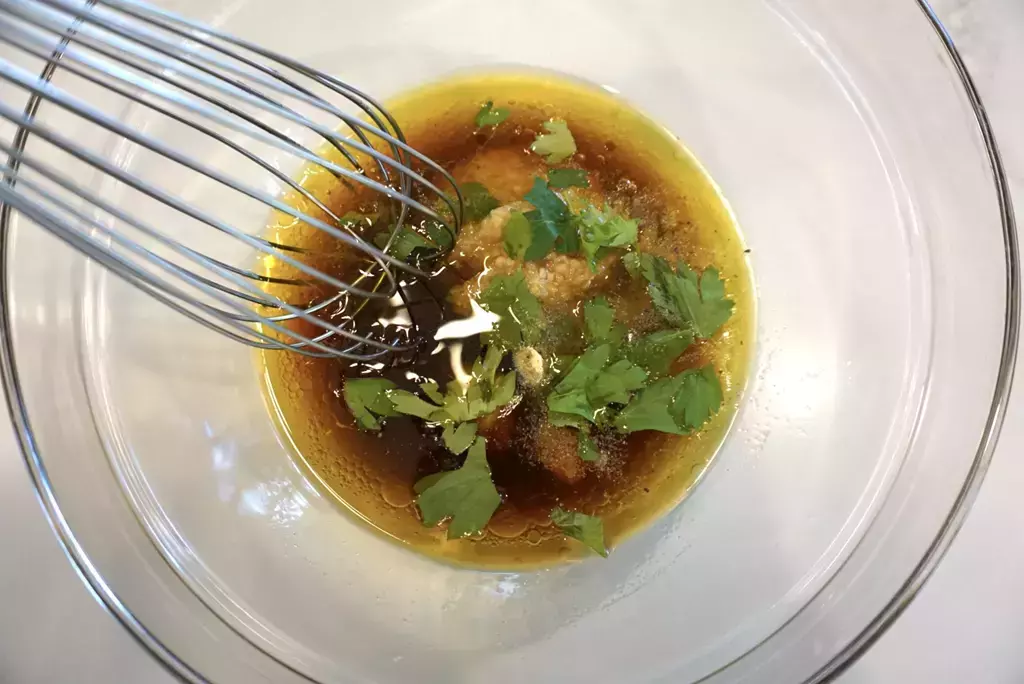 Best Side Dishes For Air Fryer Shrimp
Choosing the side dish you pair with your shrimp can make all the difference! If you need some inspiration, check out one of these delicious recipes.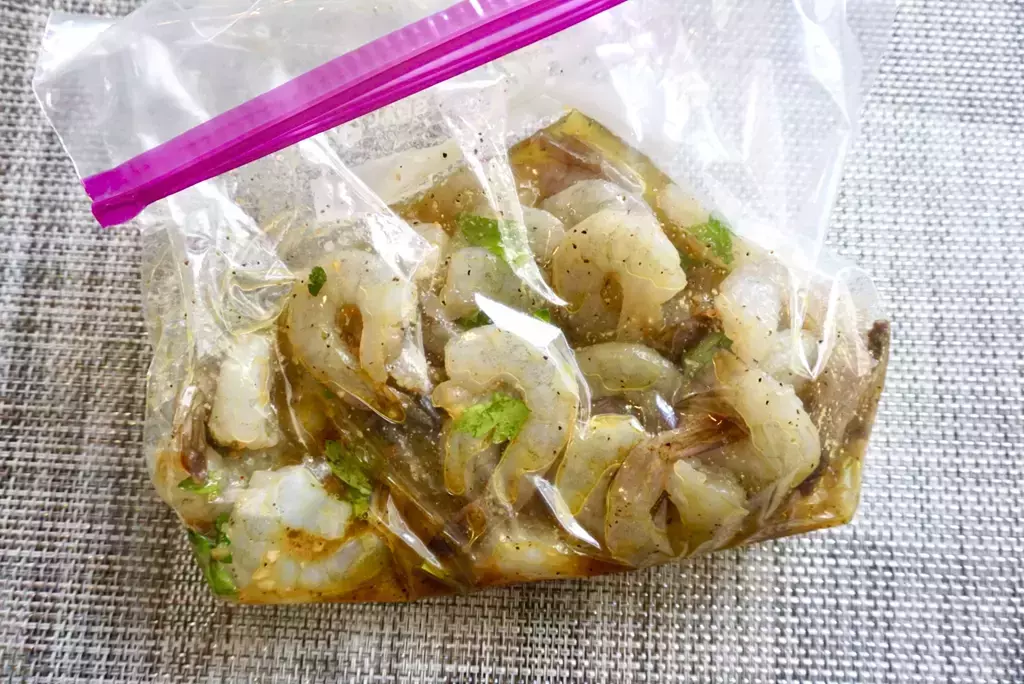 Can I Use Frozen Shrimp?
Sometimes it is easier to buy shrimp that is frozen, especially when purchasing in bulk. Something great about the air fryer is that it is not necessary to defrost the shrimp before cooking it.
You can take the shrimp straight from the freezer and throw it right into the air fryer! The cooking temperature and time would just be slightly adjusted. If you are going to use frozen shrimp, you would need to heat the air fryer to 400F and cook for 5 minutes (for frozen, cooked shrimp) or 10 minutes (for frozen, raw shrimp).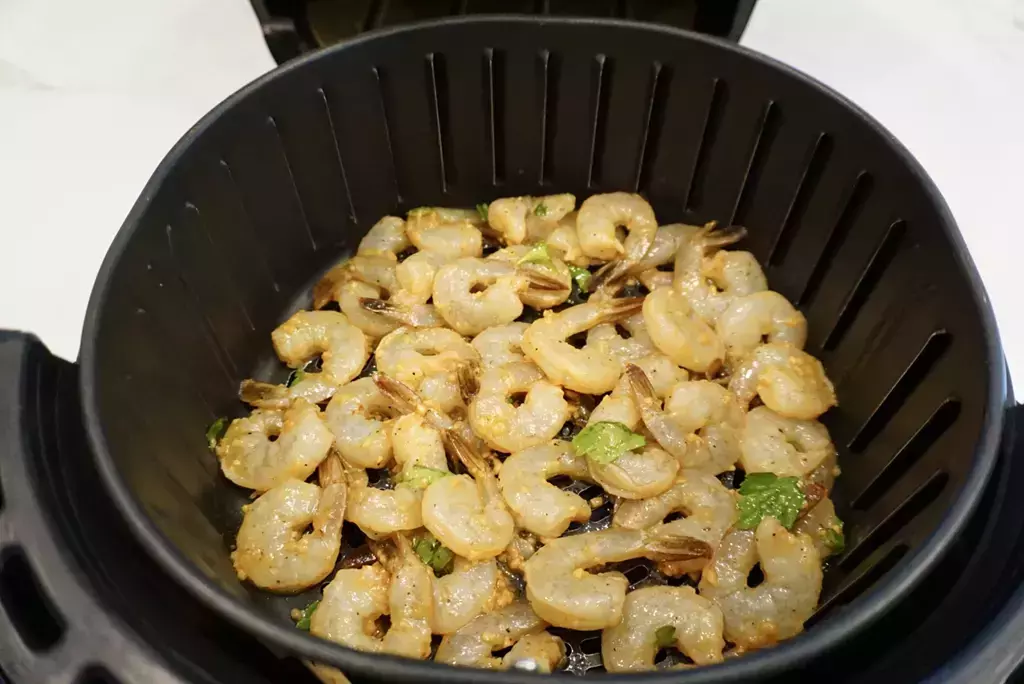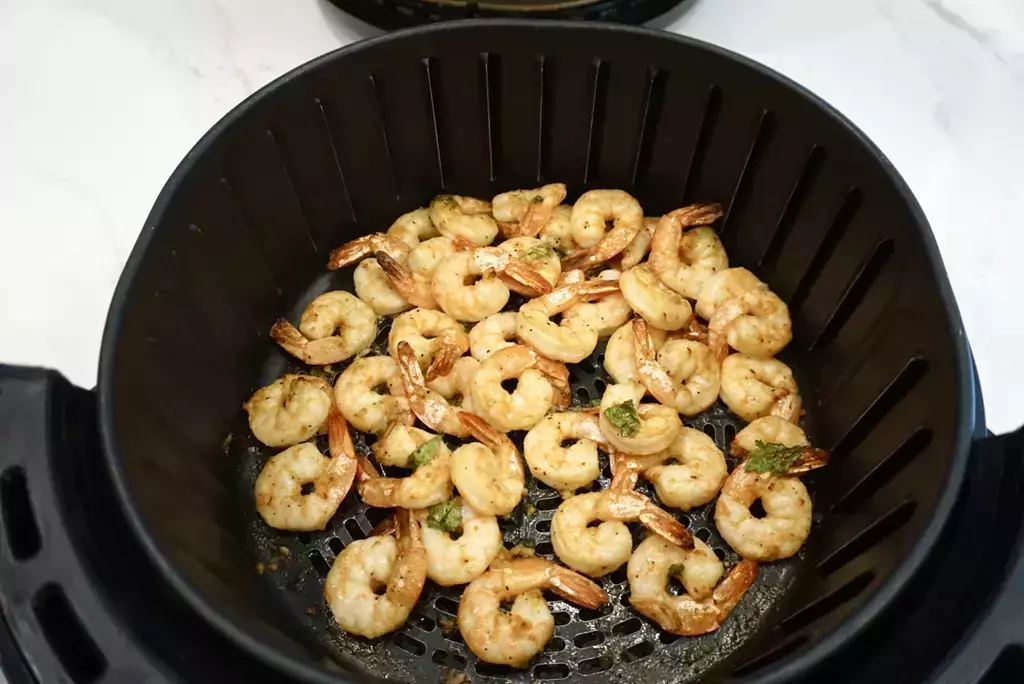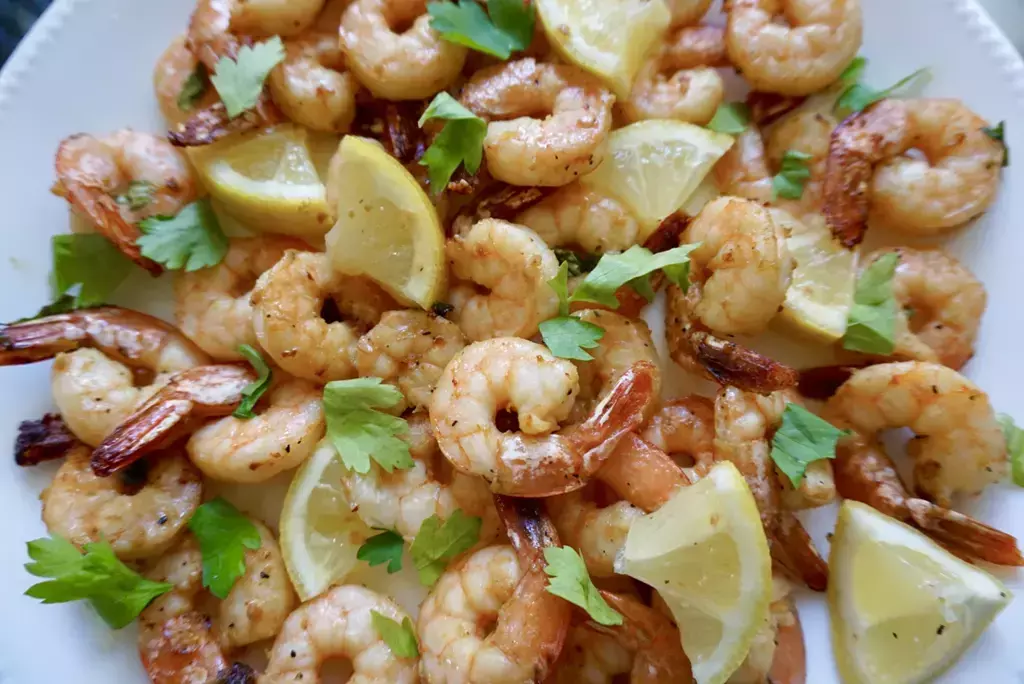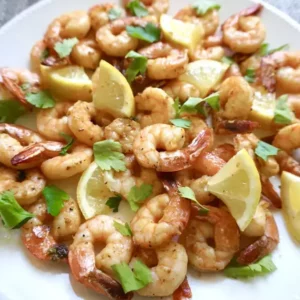 Air Fryer Shrimp Recipe
Get ready to be blown away by the rich and bold flavors of this air fryer shrimp recipe. It can fit into many different dietary needs, as it is low-carb, keto-friendly, gluten-free, and dairy-free. So, the next time you look for an easy and guilt-free entree, air fryer shrimp is the way to go.
Ingredients
1

lbs

raw, previously peeledand deveined shrimp

½

cup

olive oil

¼

cup

red wine vinegar

2

tbsp

minced garlic

2

tbsp

lower-sodium soy sauce

-

or Tamari for gluten-free

1

tbsp

lemon juice

1

tbsp

Worcestershire sauce

1

tbsp

parsley

½

tbsp

garlic powder

½

tbsp

onion powder

1

tsp

Dijon mustard

½

tsp

salt

½

tsp

black pepper
Instructions
In a medium bowl, add all marinade ingredients (olive oil, vinegar, garlic, soy sauce, lemon juice, Worchester sauce, onion powder, garlic powder, parsley, dijon, salt, pepper) and mix until combined.

Take a large Ziploc bag, and place the shrimp and marinade inside. Let the shrimp marinate for at least 20 minutes or overnight.

Remove the shrimp from the Ziploc bag and place them into the air fryer. Set the air fryer to 400° and cook for a total of 10 minutes, flipping them halfway through.

Remove from air fryer. Serve with the side of your choice and enjoy!
Notes
Storage Instructions
Air fryer shrimp can be stored in the refrigerator in an airtight container for up to 3 days. Reheat the shrimp in the air fryer at 400° for 5 minutes.
Nutrition
Serving:
4
oz
Calories:
279
kcal
(14%)
Carbohydrates:
5
g
(2%)
Protein:
29
g
(58%)
Fat:
16
g
(25%)
Saturated Fat:
2
g
(13%)
Polyunsaturated Fat:
1
g
Monounsaturated Fat:
10
g
Cholesterol:
227
mg
(76%)
Sodium:
1262
mg
(55%)
Fiber:
0
g
Sugar:
1
g
(1%)