Who doesn't love when a heaping plate of nachos is delivered to the table? That melty cheese and the blend of beans, tomatoes, and corn make your mouth water the second you set your eyes on it! However, the fried tortilla chips that are underneath that abundant layer of toppings are not the most nutritious. Traditional corn tortilla chips can be loaded with saturated fat and sodium.
Fortunately, we have a solution to allow you to enjoy scrumptious nachos, but without the extra calories and guilt. We have swapped tortilla chips for nutritious sweet potatoes. Yep – sweet potatoes. You might not think this switch would taste as good, but once you try this smart swap, you will be blown away!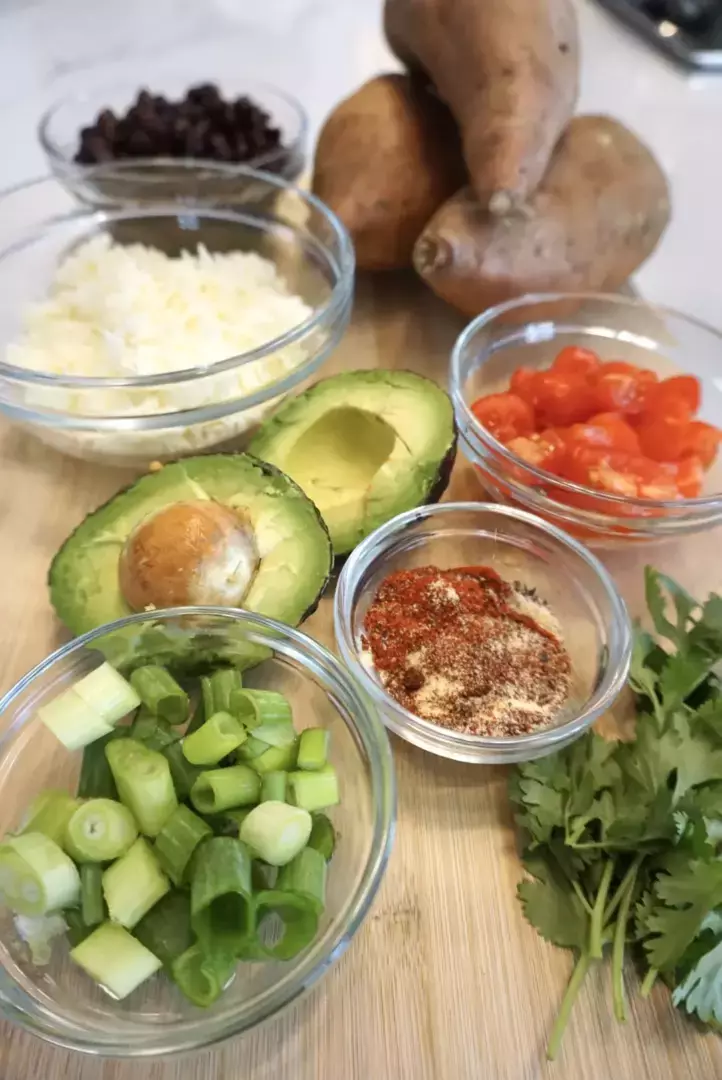 Are Sweet Potatoes Healthy?
Sweet potatoes have been named one of the Earth's "superfoods." Superfoods are foods that have health benefits because of their remarkable nutrient profile. Superfoods are higher in vitamins and minerals compared to other foods.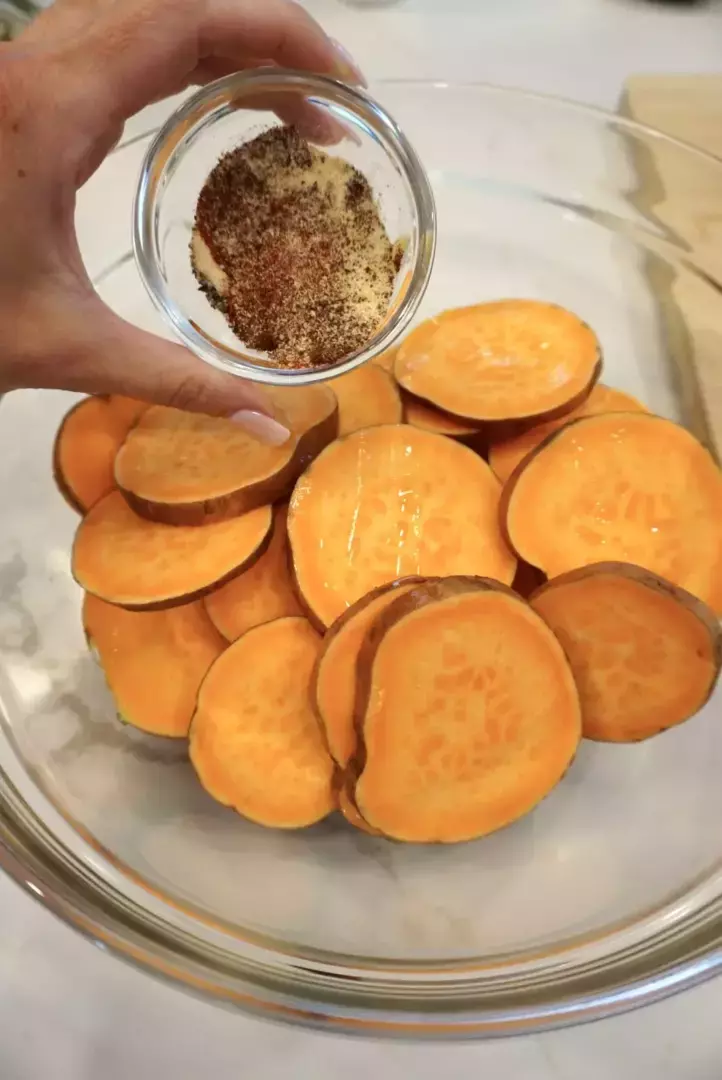 These superfoods are known to help the body fight infections, promote cardiovascular health, achieve weight loss, boost energy levels, and prevent diseases. Other examples of superfoods include avocado, mushrooms, garlic, salmon, eggs, and dark leafy greens.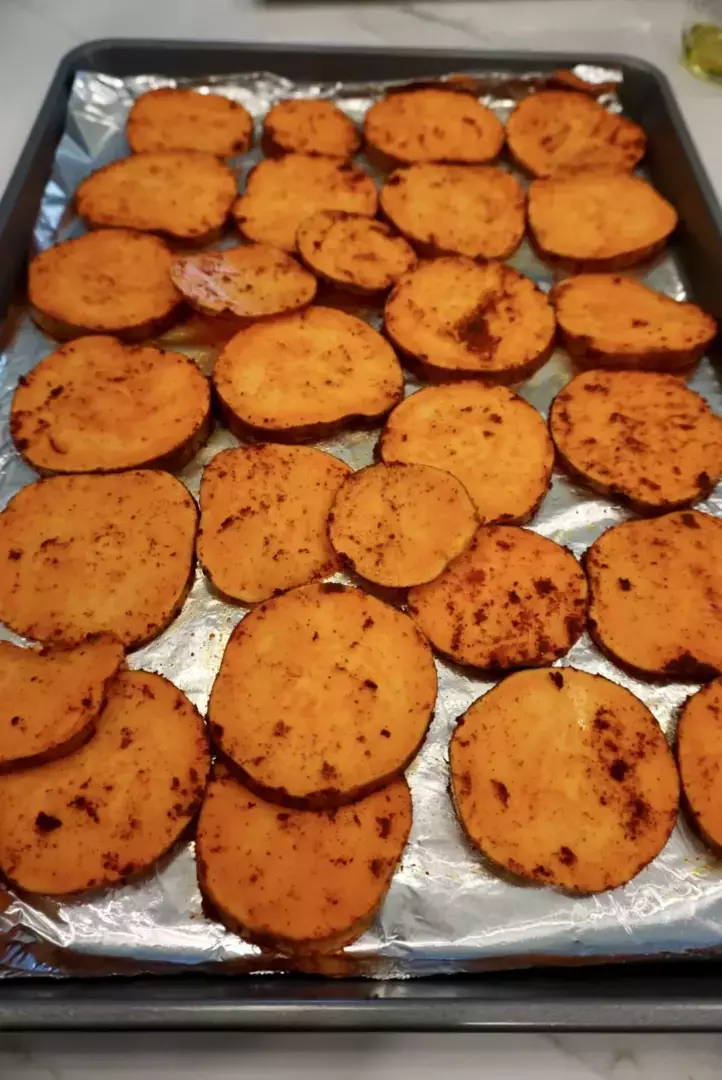 Sweet potatoes are packed with B vitamins, vitamin C, Calcium, Iron, Magnesium, Phosphorus, Potassium, Thiamin, and Zinc. That is an abundant array of vitamins and minerals, hence why this particular root vegetable has been declared a superfood.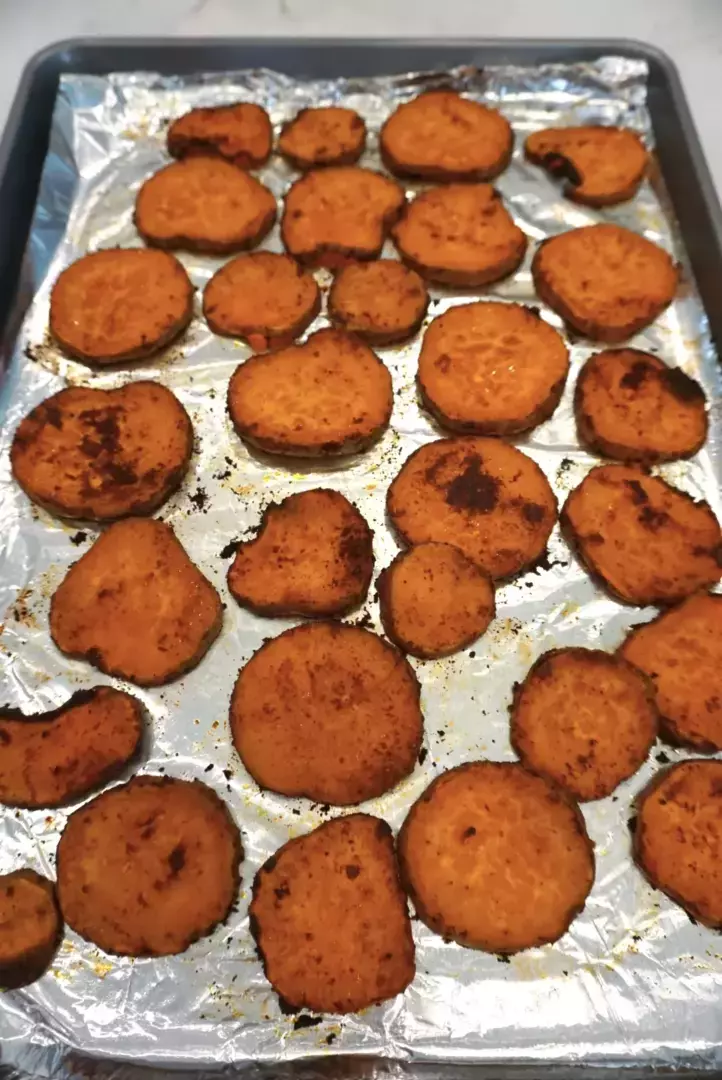 Can You Eat Sweet Potato Skin?
Yes, feel free to leave the skin on your sweet potatoes. The skin of the sweet potato is edible and actually contains many of the nutrients that make sweet potatoes so great. It has been found that 64% of the sweet potato's fiber is located in the skin.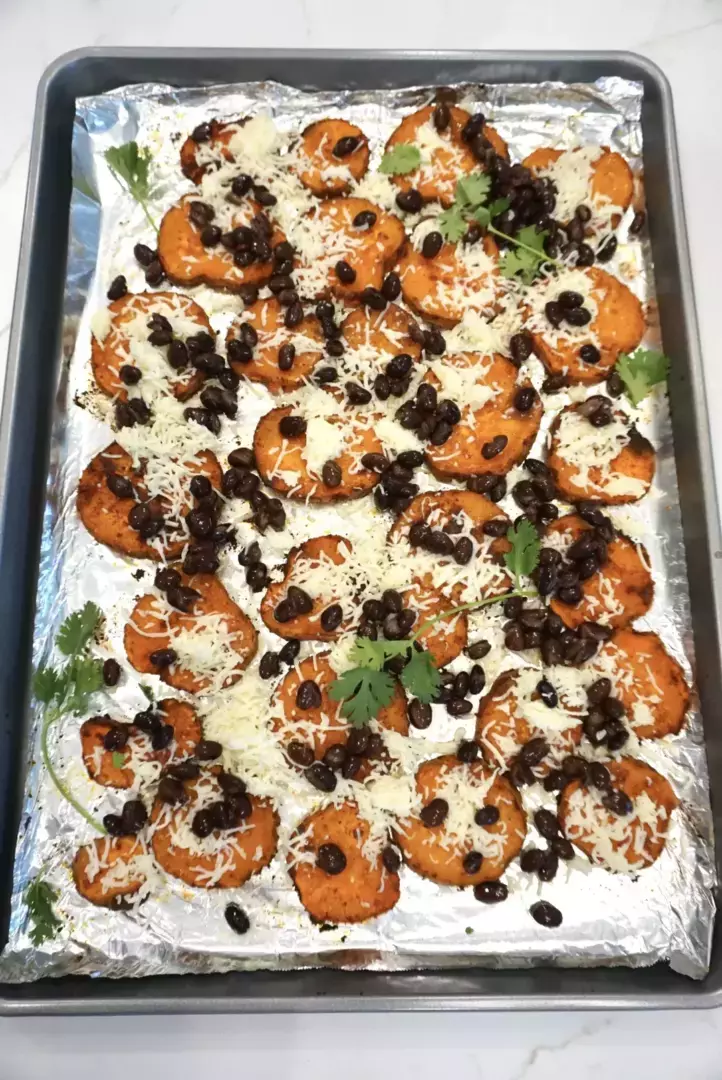 Fiber is so critical to our health because of its role in lowering cholesterol, weight control, blood sugar regulation, and digestion. So, next time you are prepping your sweet potatoes, save yourself time by leaving the skin on!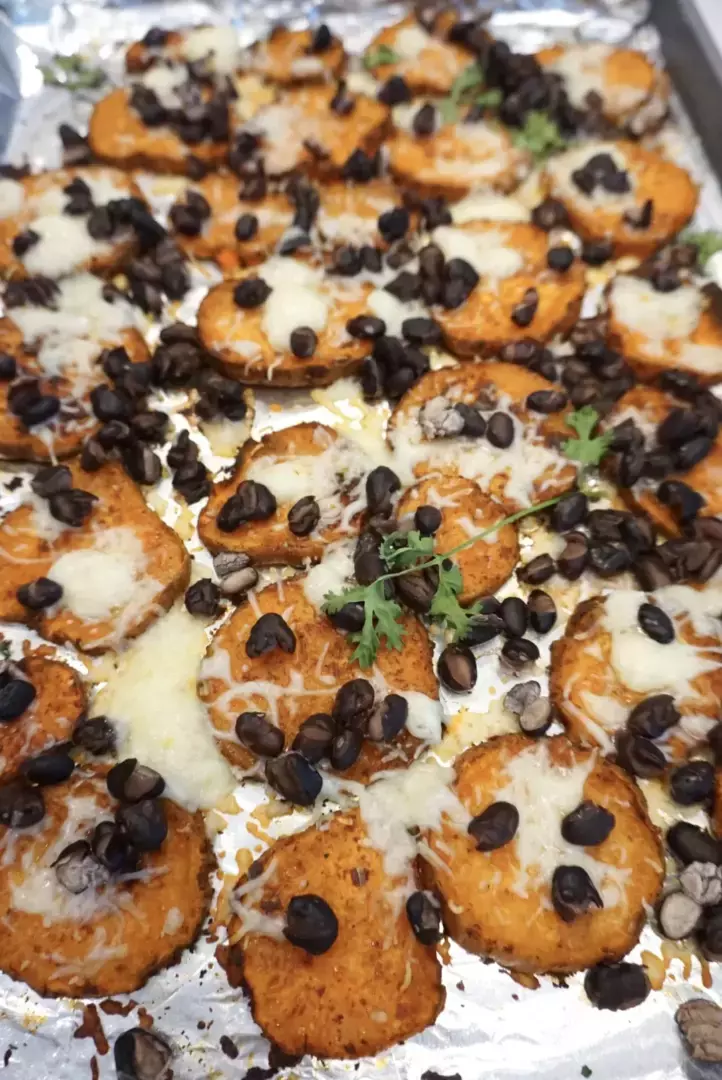 How To Store Sweet Potatoes
Proper storage of sweet potatoes is widely mistaken by most people. Many individuals believe they must store sweet potatoes in the fridge or in a bright area in the kitchen. This is wrong! Storing sweet potatoes (or any potato for that matter) is not meant to be stored in the refrigerator. This will change the texture and flavor of the potato, leaving them hard in the center and foul-tasting.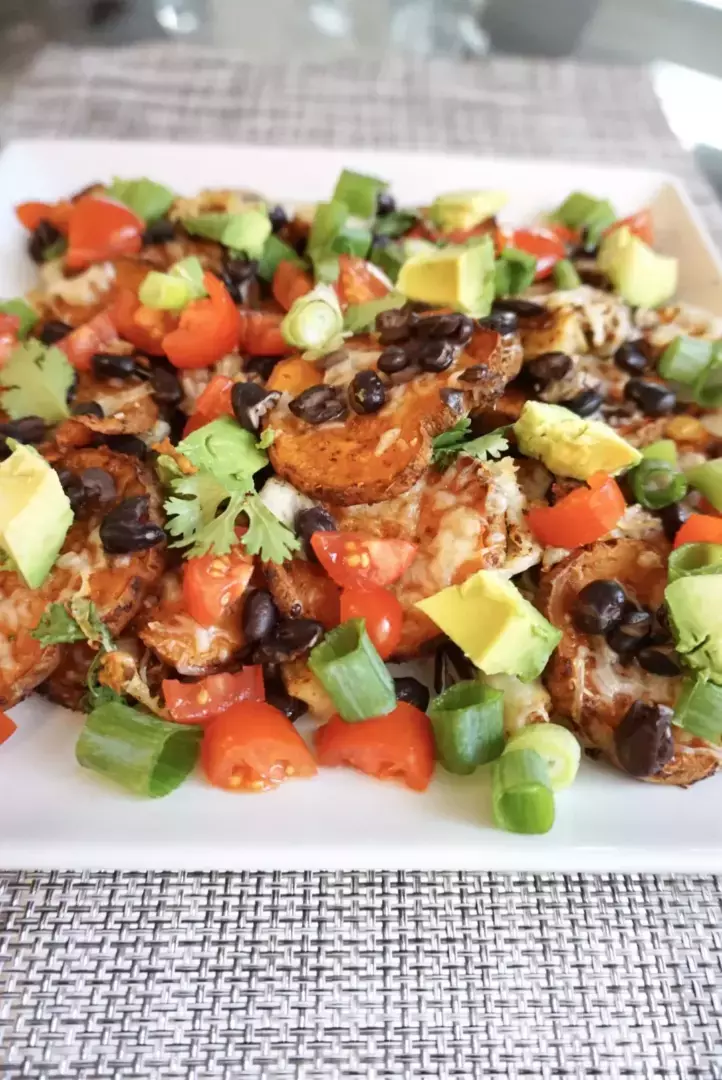 The best way to store sweet potatoes is in a dark, cool, well-ventilated place, such as a pantry or cabinet. If stored correctly, the sweet potatoes should last about 3-5 weeks. You can tell if the potato has gone bad if it is oozing, squishy, smelly, or has a bunch of sprouts.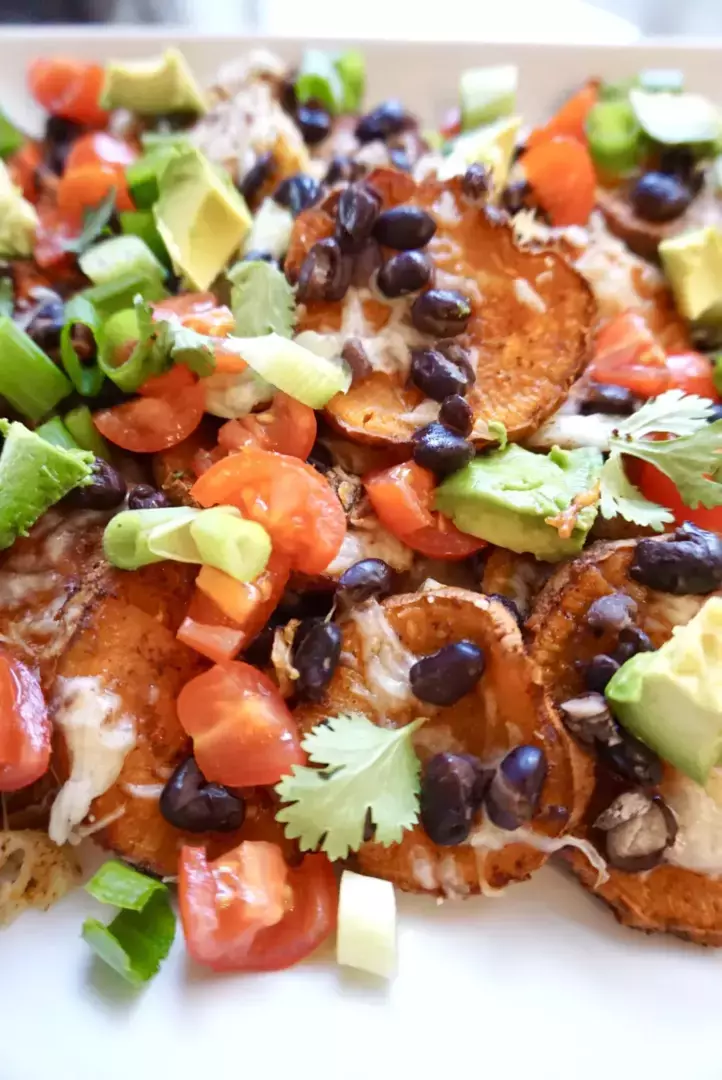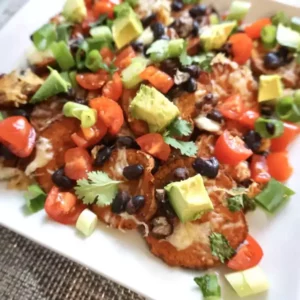 Sweet Potato Nachos Recipe
Sweet potato nachos are going to be your new favorite gameday appetizer. They are just as nutritious as they are delicious. These nachos are gluten-free, high in fiber, and loaded with vitamins andminerals.
Equipment
1 Oven

1 large bowl

1 baking pan
Ingredients
3

large sweet potatoes

-

washed and sliced into ¼-inch rounds

nonstick cooking spray

1½

tsp

paprika

1

tsp

chili powder

1

tsp

garlic powder

Dash

salt and pepper

1½

tsp

olive oil

1½

cups

shredded mozzarella cheese

1

cup

black beans

-

rinsed and drained

½

cup

tomato

-

finely diced

¼

cup

green onions

-

chopped

¼

cup

cilantro

-

chopped

1

avocado

-

diced

light sour cream

-

to top
Instructions
Preheat the oven to 400° F. Line a large baking pan with aluminum foil and lightly spray them with nonstick cooking spray.

In a large bowl, place the sliced potatoes, olive oil, paprika, chili powder, and garlic powder and toss together until all of the potato slices are evenly coated.

Arrange the sliced potatoes in a single layer in the baking pan. Sprinkle with a dash of salt and pepper.

Bake the potatoes for 20 minutes. Then, using a spatula, flip the potatoes to the opposite side and bake for an additional 10 minutes, or until potatoes are crisp and slightly browned.

Remove the pan from the oven and sprinkle the potatoes evenly with the mozzarella cheese and black beans. Place the pan back in the oven and bake for about another 5 minutes, or until the cheese is melted.

Remove the pan from the oven and top with green onions, diced tomato, cilantro, and avocado. Top with a dollop or light sour cream, if desired. Serve immediately and enjoy!
Notes
Storage Instructions:
These nachos definitely taste best when they are served immediately after preparation, but they can be stored in the refrigerator in an air-tight container for up to 4 days. Reheat leftovers in the microwave for 2-3 minutes, or until potatoes are nice and hot!
Nutrition
Serving:
0.166
of recipe
Calories:
230
kcal
(12%)
Carbohydrates:
22
g
(7%)
Protein:
10
g
(20%)
Fat:
13
g
(20%)
Saturated Fat:
4
g
(25%)
Polyunsaturated Fat:
1
g
Monounsaturated Fat:
4
g
Cholesterol:
15
mg
(5%)
Sodium:
422
mg
(18%)
Fiber:
6
g
(25%)
Sugar:
6
g
(7%)