As we enter a new year, everyone is looking for light and healthy recipes that can also be delicious. If you want to try something new and exciting, look no further than these Spinach, Chickpea, & Quinoa Patties. Perfect for breakfast, lunch, and dinner, these patties are full of protein, fiber, and other essential nutrients – making them a great addition to any meal plan for the new year.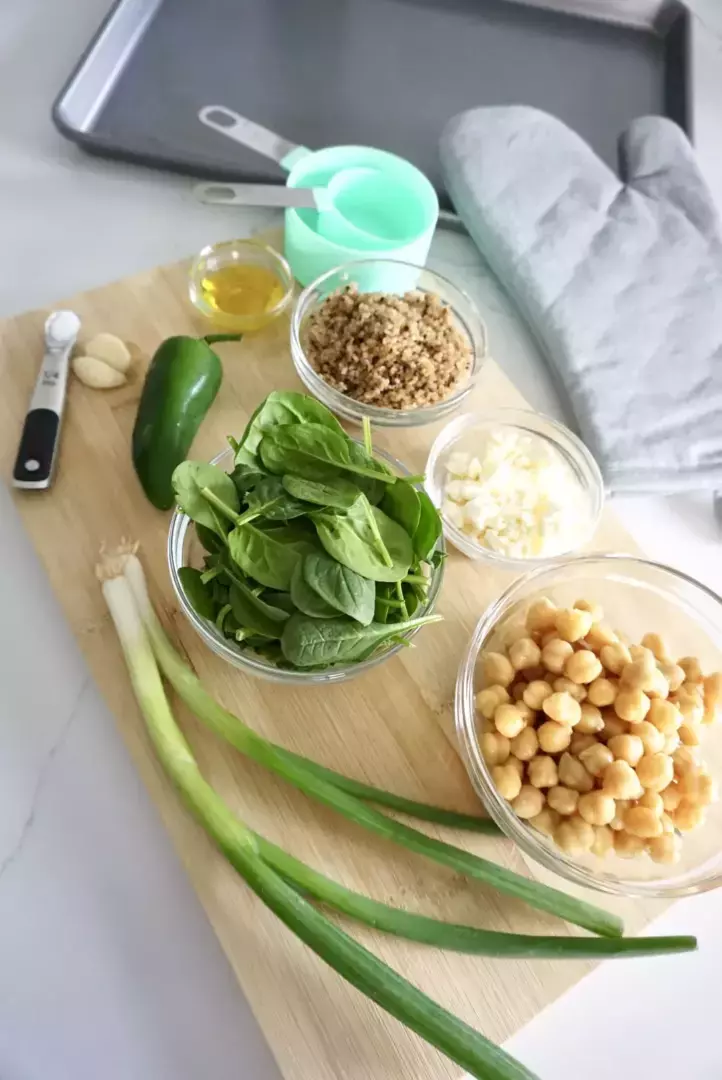 It can sometimes be difficult to find recipes that are healthy, while not sacrificing taste. This is why I love these patties. They are packed with flavor, while also providing an array of health benefits.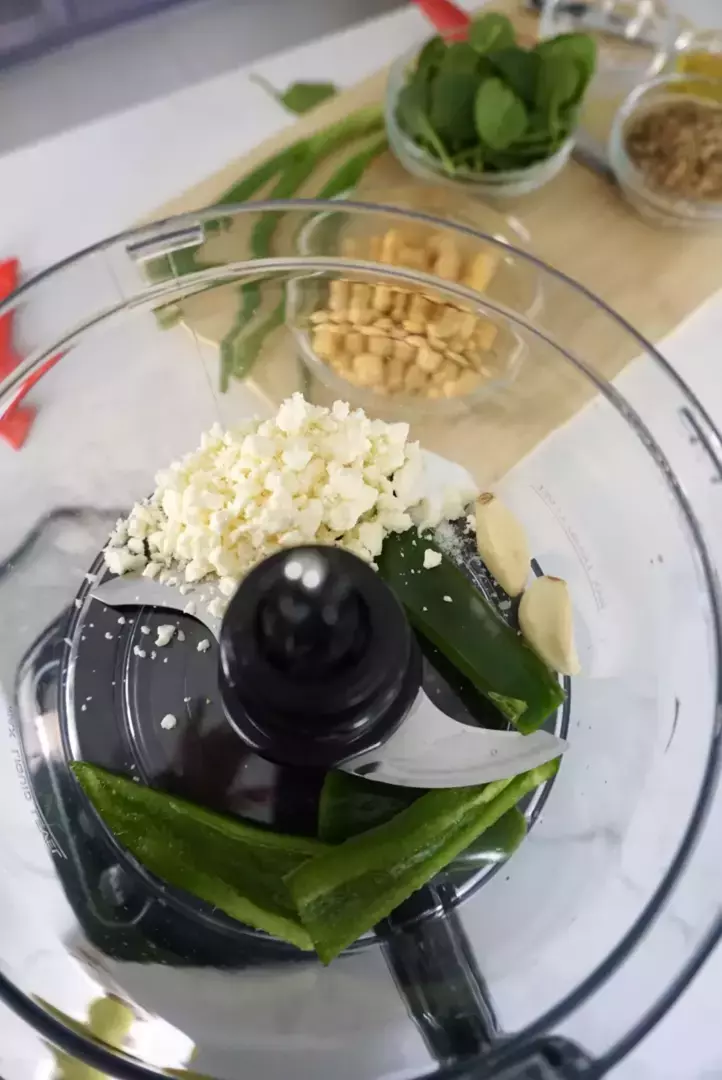 Health Benefits of Chickpeas
Spinach, Chickpea, & Quinoa Patties are a delicious and healthy meal option that is both vegetarian and gluten-free. Not only do they taste great, but chickpeas are also one of the main ingredients in these patties and they offer many health benefits.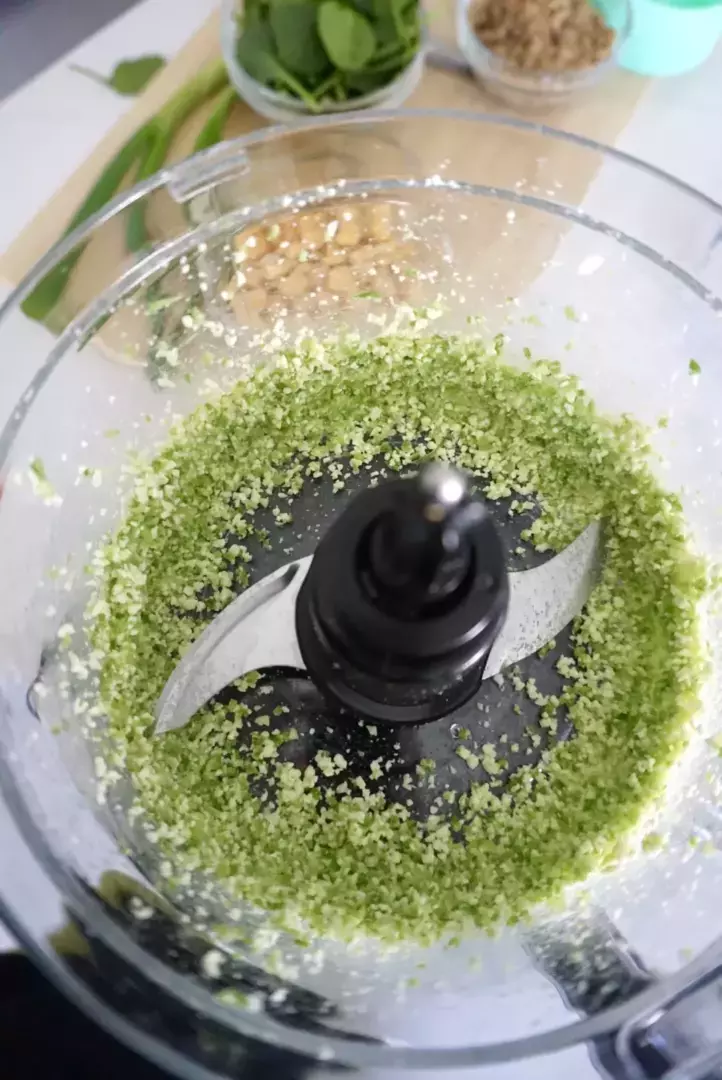 Chickpeas provide a good source of fiber which helps to reduce cholesterol levels in the body while aiding digestion. They are also packed with protein which helps to build muscle mass as well as provide you with sustainable energy throughout the day.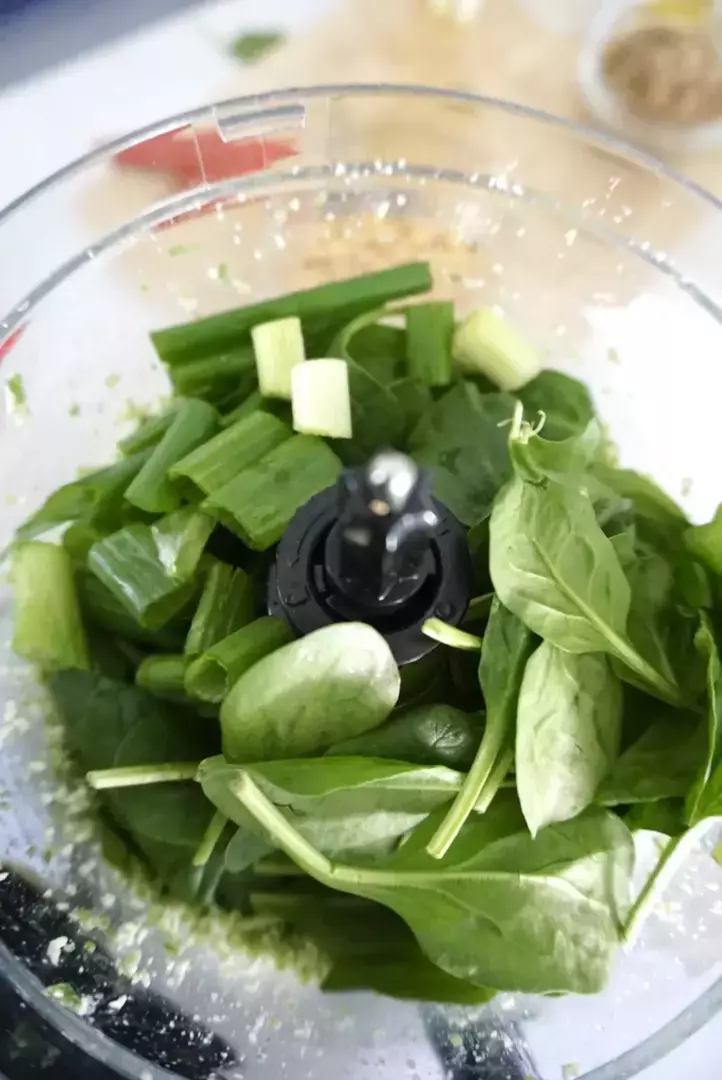 Eating chickpeas has been linked to reducing inflammation in the body due to their antioxidant content and can help improve blood sugar levels for people with diabetes. Chickpeas are also low in fat and contain essential vitamins such as folate, vitamin B6, iron, zinc, phosphorus, and magnesium, making them an excellent addition to any diet!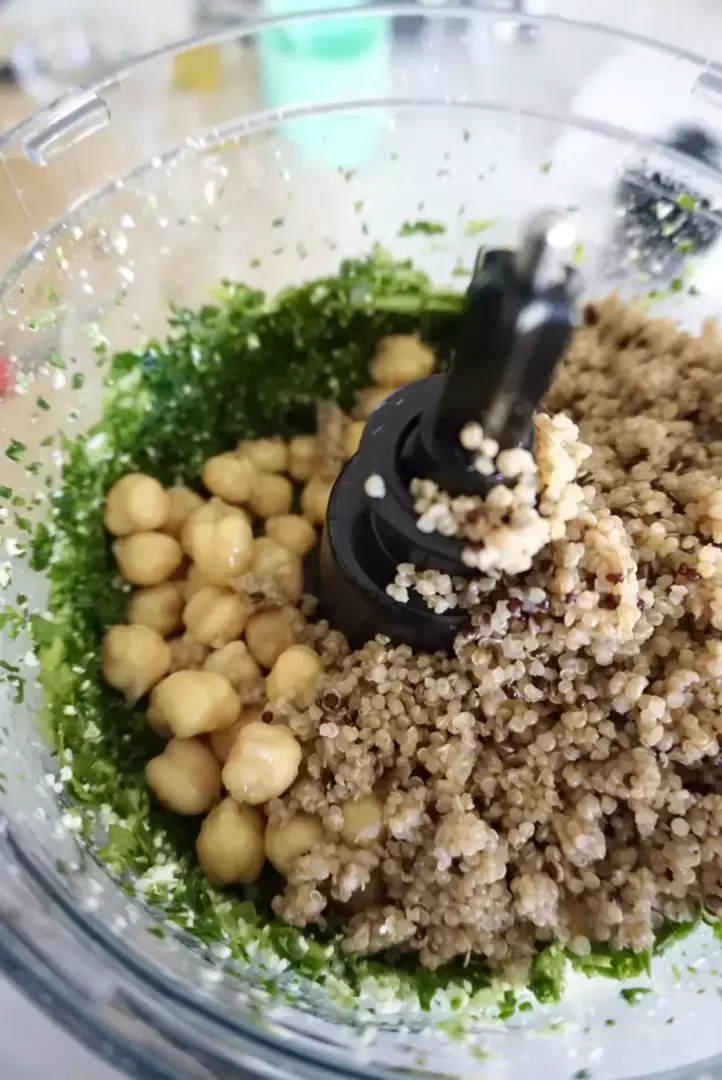 Ways To Enjoy Patties
The great thing about these patties is that they can be enjoyed in numerous different ways.
You can serve the patties on top of a bed of salad leaves with sliced avocado and fresh veggies. You can even make them into a nutrient-powered breakfast by enjoying them with 1 or 2 poached eggs. Another option is to put the patties into a whole-grain tortilla and create your own Mediterranean-style wrap! Spread some tahini or hummus on the tortilla, add a few patties, and stuff it with your favorite vegetables.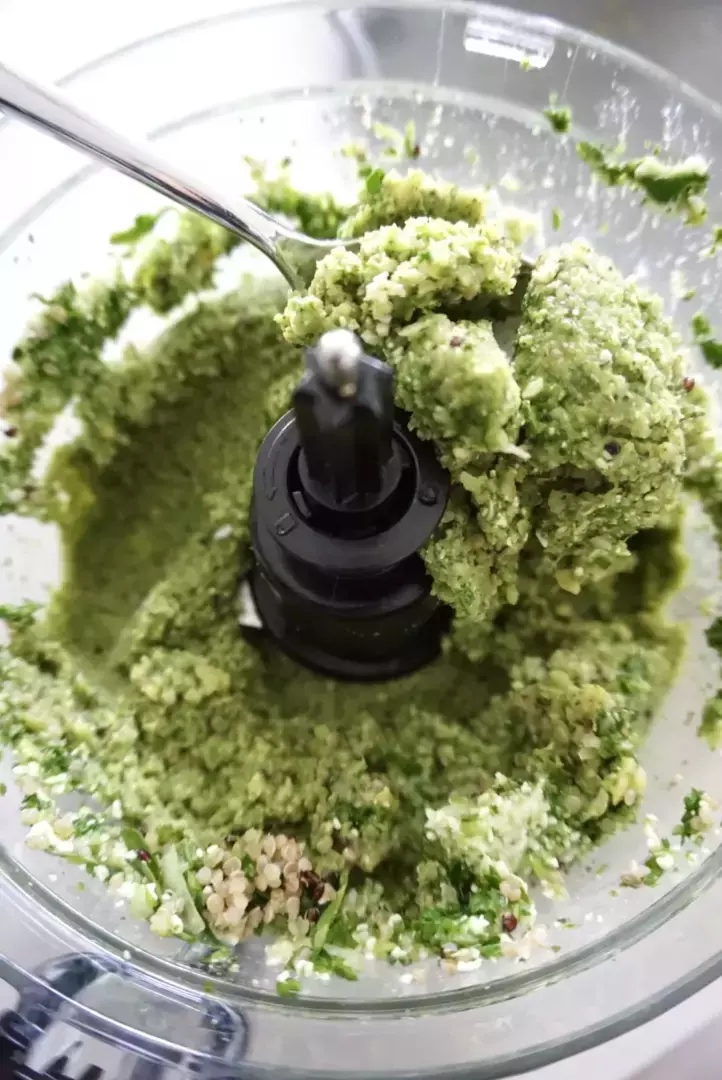 Recipe Variations
There are a few different variations that can be made for this recipe, depending on your dietary preferences.
Swap the spinach for kale. If spinach is not your thing, simply switch it with an equal amount of fresh kale.
If you would like to make this recipe vegan, you can remove the feta cheese and replace it with nutritional yeast or even dairy-free cheese.
This recipe can also be made by pan-frying the patties. If you prefer to prepare your patties this way, you can heat olive oil over medium-high heat and fry them until golden and crispy.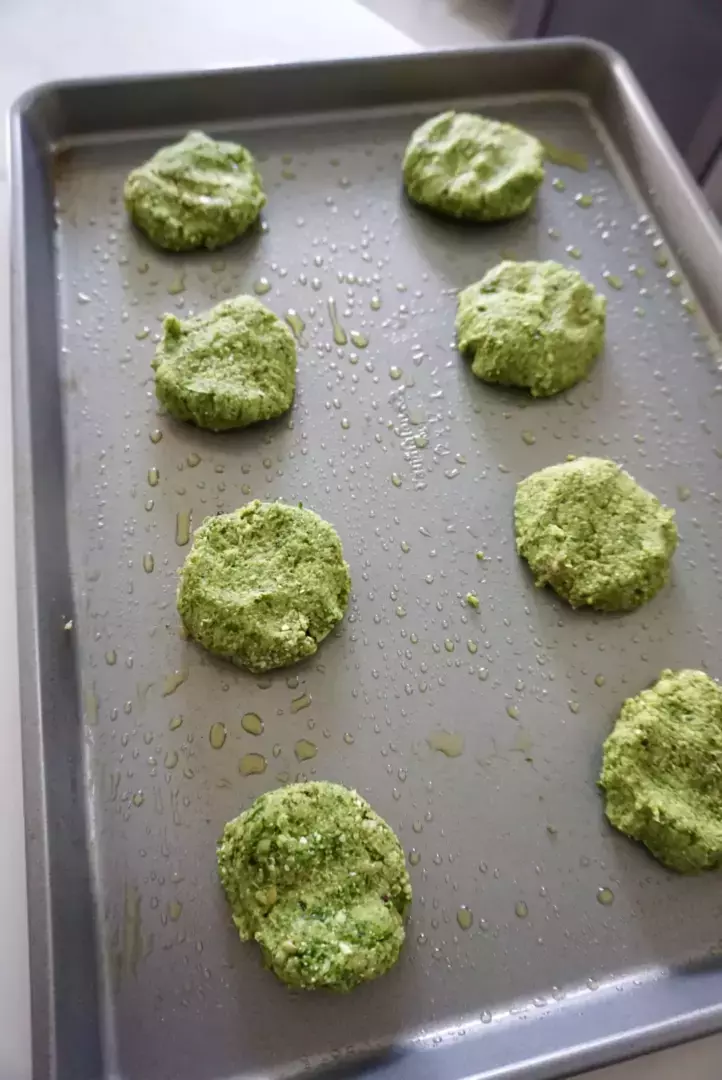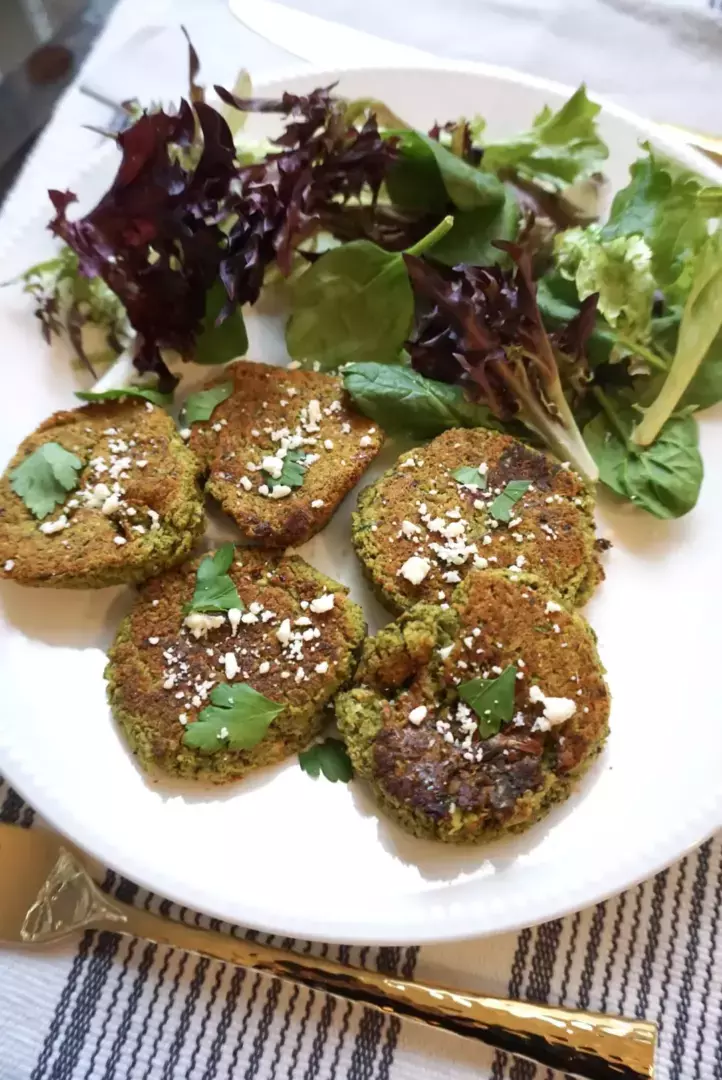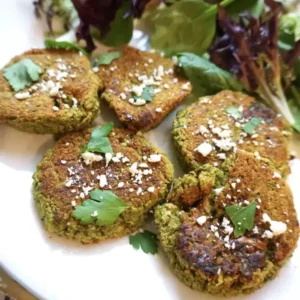 Spinach, Chickpea, and Quinoa Patties Recipe
This easy, healthy recipe for Spinach, Chickpea, & Quinoa Patties is sure to be a hit with the whole family. Not only are these patties gluten-free and vegetarian, but they have an amazing flavor that everyone will love! You can serve the patties as part of a main course or just enjoy them as is - either way you'll have a delicious meal that's full of nutrition!
Ingredients
15

oz

low-sodium chickpeas

-

drained and rinsed, 1 can

½

cup

fresh baby spinach

-

packed

½

cup

quinoa

-

cooked

¼

cup

crumbled feta cheese

2

scallions

-

sliced thin

1

tablespoon

olive oil

1

clove

garlic

1

jalapeno

-

seeded

¼

teaspoon

Kosher salt

Mixed greens for serving
Instructions
Preheat oven to 425 F and coat a large baking sheet with olive oil or nonstick cooking spray. Set aside.

Take a food processor and add the jalapeno, feta, garlic clove, and ¼ teaspoon salt and pulse until smooth.

Next, add the spinach and scallions and pulse another few times to chop. Add the chickpeas and cooked quinoa and pulse and chop to combine.

Scoop 2 tablespoons of the chickpea mixture and form a ball. Transfer to the baking sheet and slightly flatten the mixture. Continue forming 2 tablespoon patties until all of the mixture has been used.

Bake for about 9-10 minutes, or until the bottoms become golden brown. Then, flip the patties and bake for an additional 9-10 minutes. Remove from oven and serve with a side of mixed greens.
Notes
Storage Instructions:
These patties store well, making them a great option for meal prepping. Wait for the patties to cool to room temperature before storing them. Line an airtight container with paper towels and place the patties on top. Separate layers with a paper towel to prevent them from sticking together. The patties will last for up to 5 days in the fridge. They can also be frozen for up to 3 months.
Nutrition
Serving:
2
patties
Calories:
237
kcal
(12%)
Carbohydrates:
35
g
(12%)
Protein:
11
g
(22%)
Fat:
7
g
(11%)
Saturated Fat:
2
g
(13%)
Polyunsaturated Fat:
1
g
Cholesterol:
8
mg
(3%)
Sodium:
369
mg
(16%)
Fiber:
9
g
(38%)
Sugar:
1
g
(1%)