Easter is the perfect time for a delicious dinner with family and friends. And what better way to celebrate the occasion than with a healthy and flavorful apricot glazed turkey breast? This delightful recipe is both easy to prepare and nutritious, making it an ideal centerpiece for your Easter meal.

Just a few basic ingredients are all you need to whip up this nutritious dish, making it an ideal choice for busy holiday hosts who want to create something special without spending hours in the kitchen. The sweet glaze blends perfectly with the savory turkey, while its juicy texture will excite even the pickiest of eaters. Enjoy this delicious entrée as part of your festive celebration!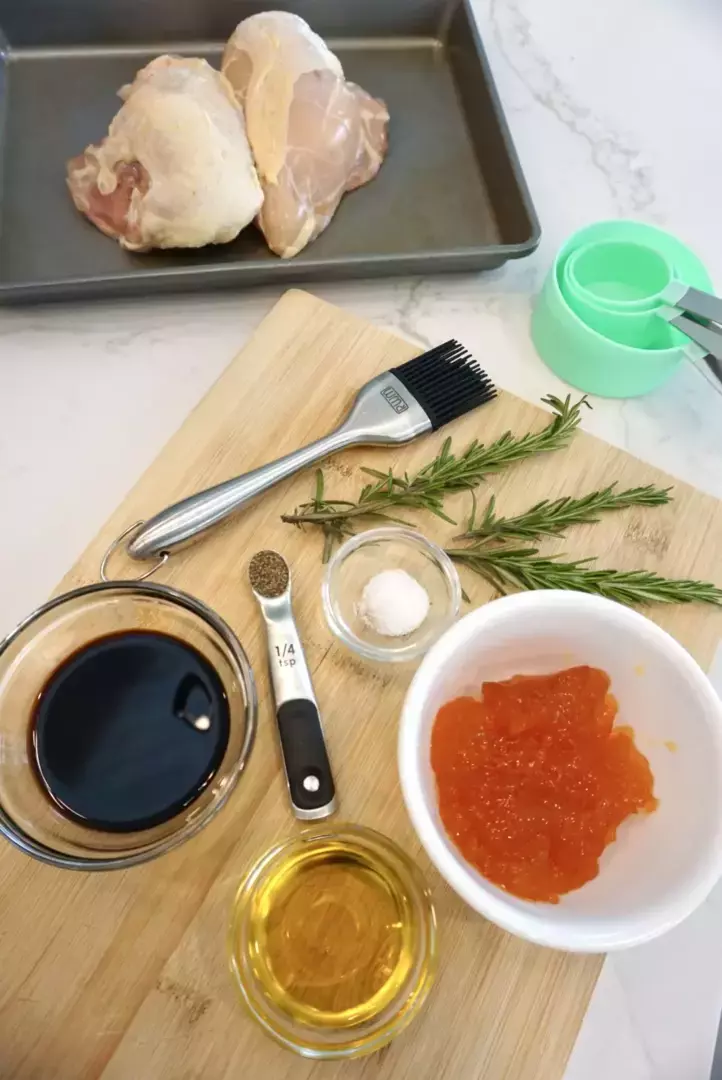 Should Your Turkey Be Covered While Cooking?
Turkey is a favorite entrée for many holiday celebrators. When it comes to preparing the perfect turkey, one of the most common questions people have is whether or not they should cover their turkey while cooking. While some argue that covering the bird helps keep it moist, others swear by leaving it uncovered.
In this recipe, I prefer to cover the turkey to help trap heat in and protect the delicate skin from burning. However, if you want your turkey to have a tinge of browning and crispness, you can leave the turkey uncovered for the last 15-20 minutes.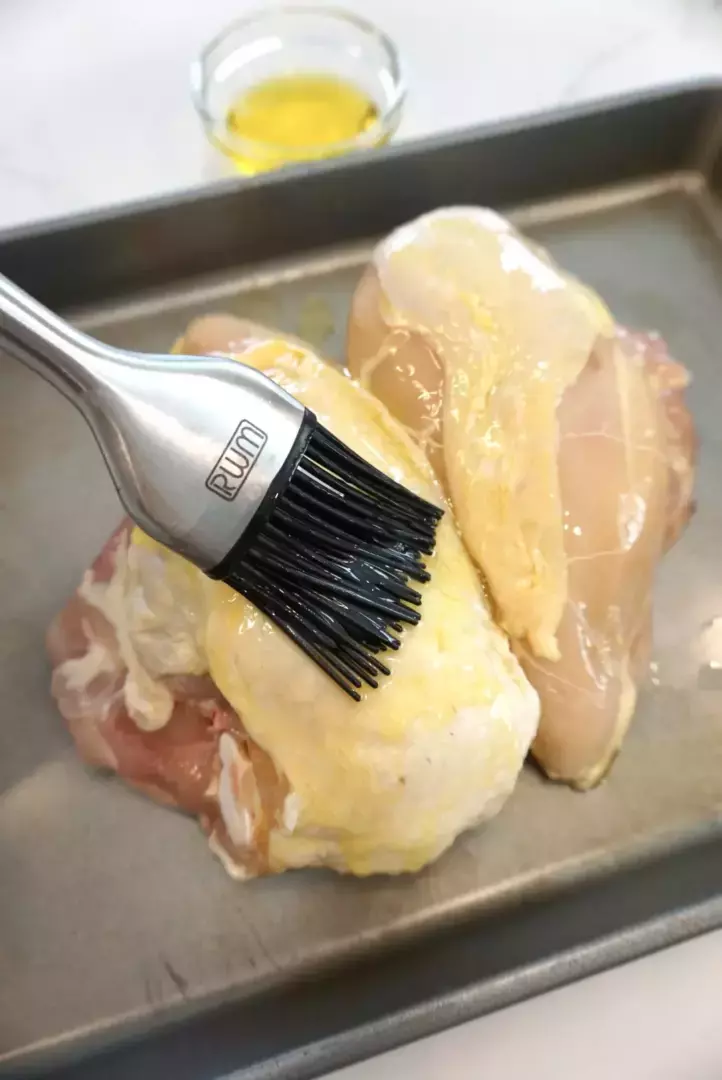 Is Turkey Breast Healthy?
When it comes to lean meat, turkey breast is one of the healthiest options for individuals looking to maintain a nutritious diet. Turkey breast is an excellent source of protein, which helps promote muscle growth and repair. It is also low in fat, calories, and cholesterol while providing key vitamins and minerals like zinc, B vitamins, and iron.
Additionally, turkey breast contains selenium which plays an important role in cell protection from damage caused by oxidation. The combination of nutrients found in turkey makes it beneficial for keeping your heart healthy as well as promoting better digestion.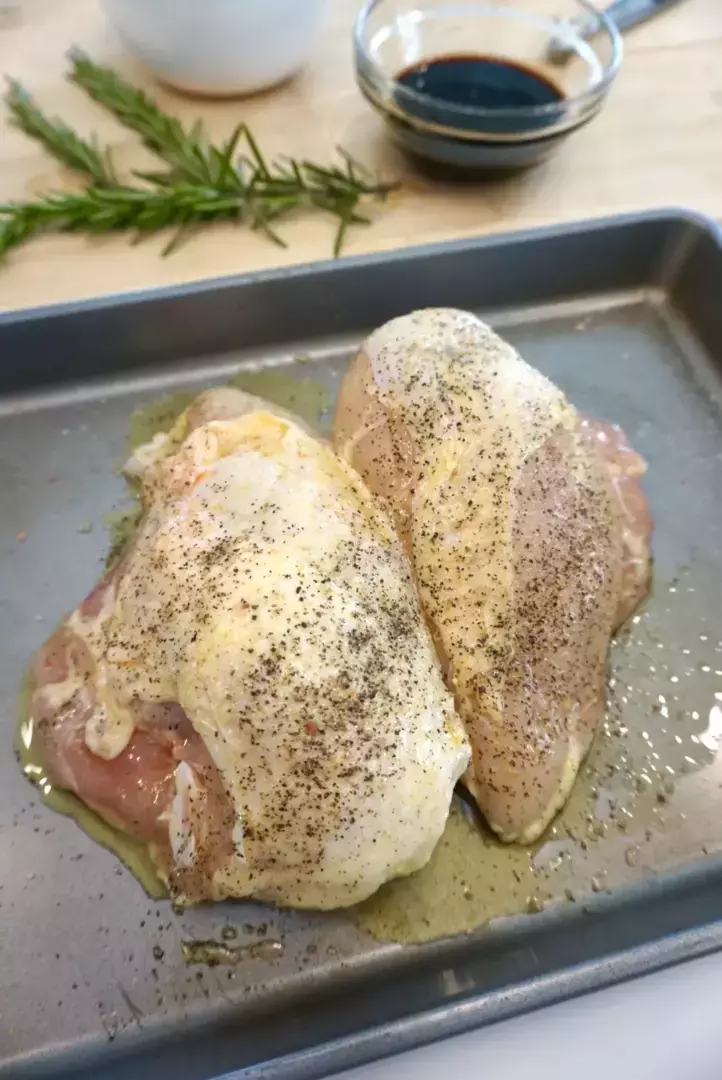 What To Pair With Apricot Glazed Turkey
Here are some tips on what dishes pair best with apricot-glazed turkey. The key to choosing sides that complement an apricot-glazed bird is finding ingredients that will enhance its sweetness without overwhelming it. To this end, vegetables like carrots and Brussels sprouts work well because they have a natural sugariness and earthy flavor that doesn't compete with the glaze. Additionally, potatoes make for excellent choices as mashed potatoes can absorb some of the extra sweetness while roasted potatoes or wedges provide a savory crunch.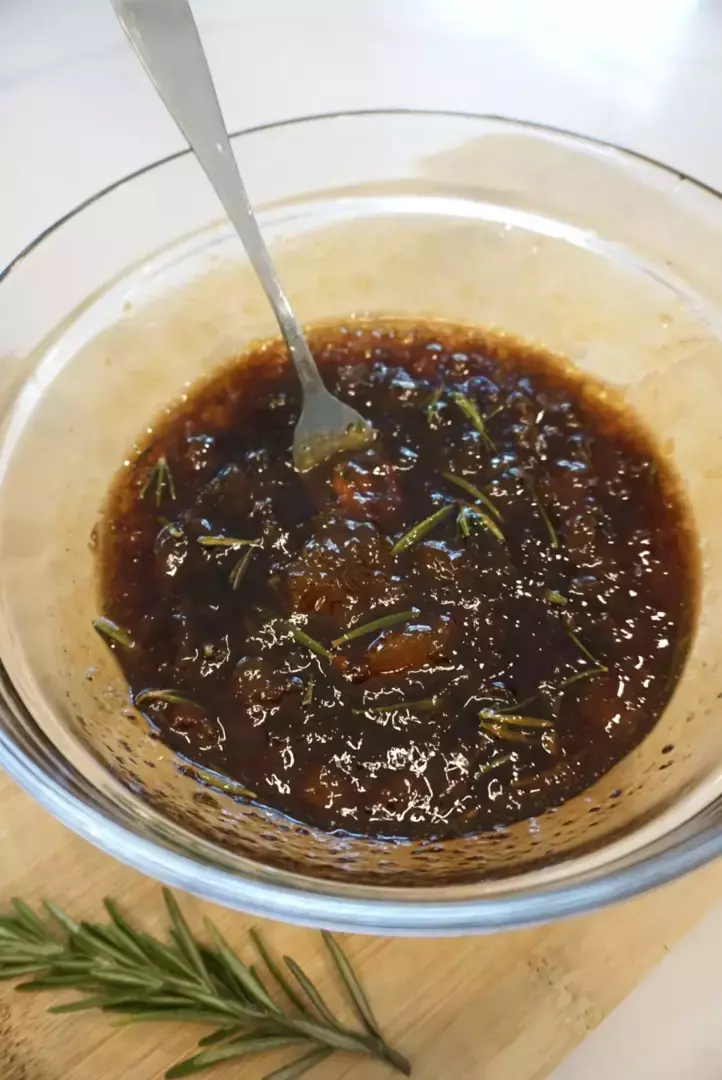 Ingredient Alternatives
If apricot just isn't your jam, there are numerous other ways you can marinate this turkey. Here are some ideas for some other tasty alternatives you can consider!
To give your turkey a unique twist, try making a teriyaki marinade by combining soy sauce with garlic, ginger, brown sugar, and sesame oil. Or give your bird a simple Italian flair with oregano and extra virgin olive oil. For an Asian-inspired flavor profile opt for tamari sauce combined with garlic powder, cumin, and coriander.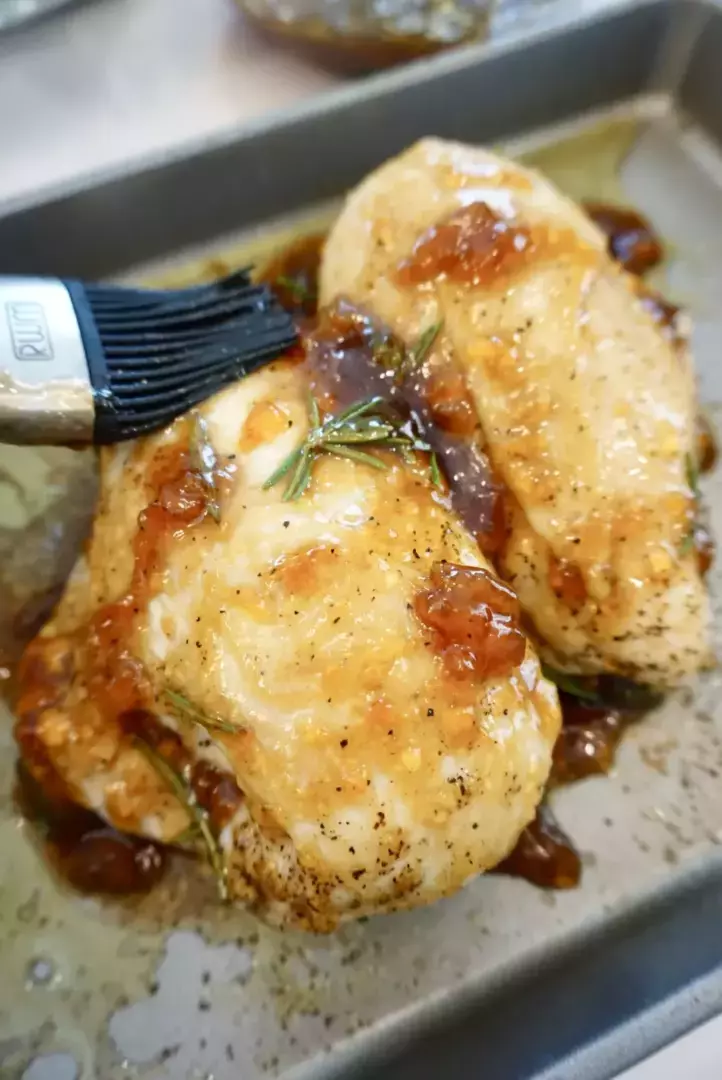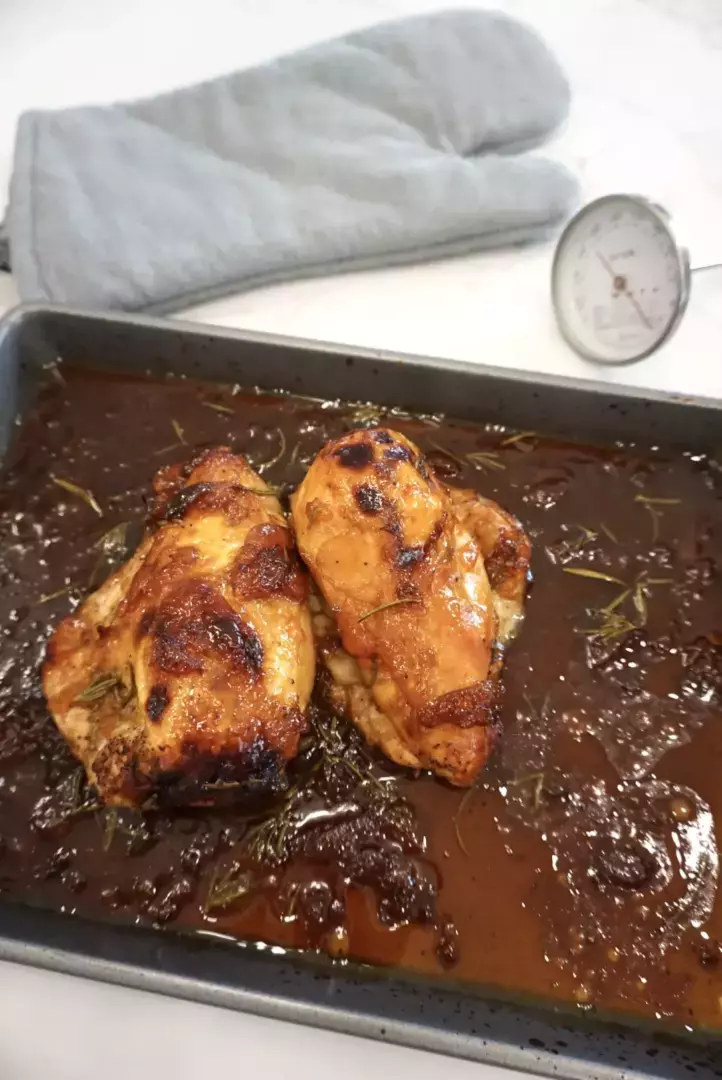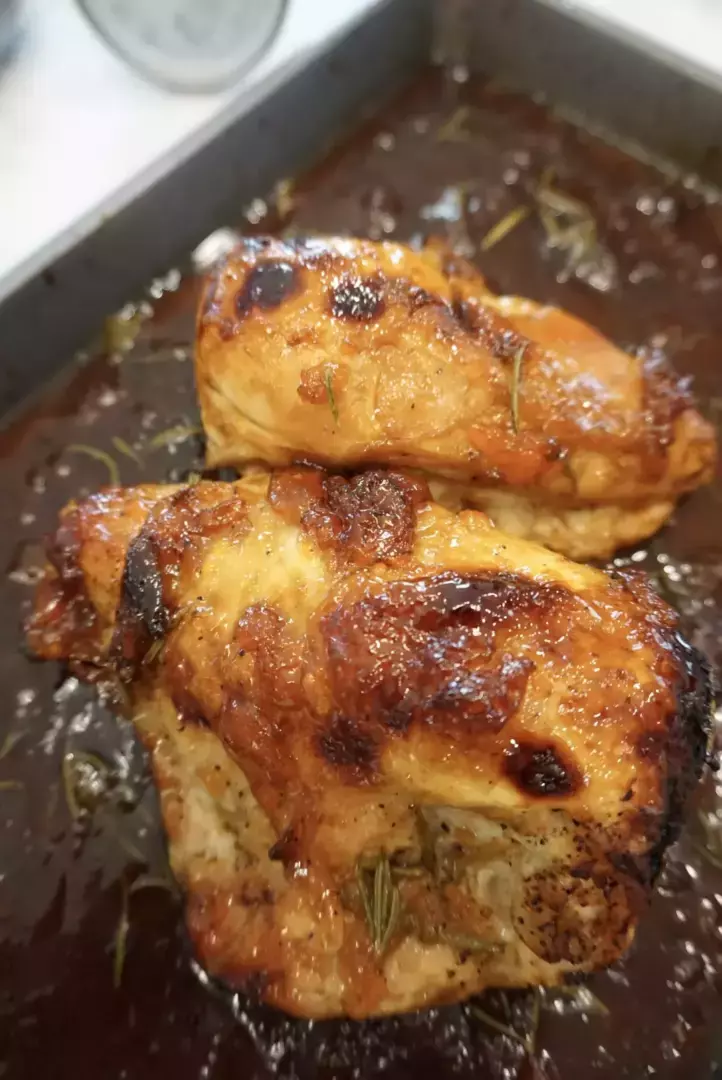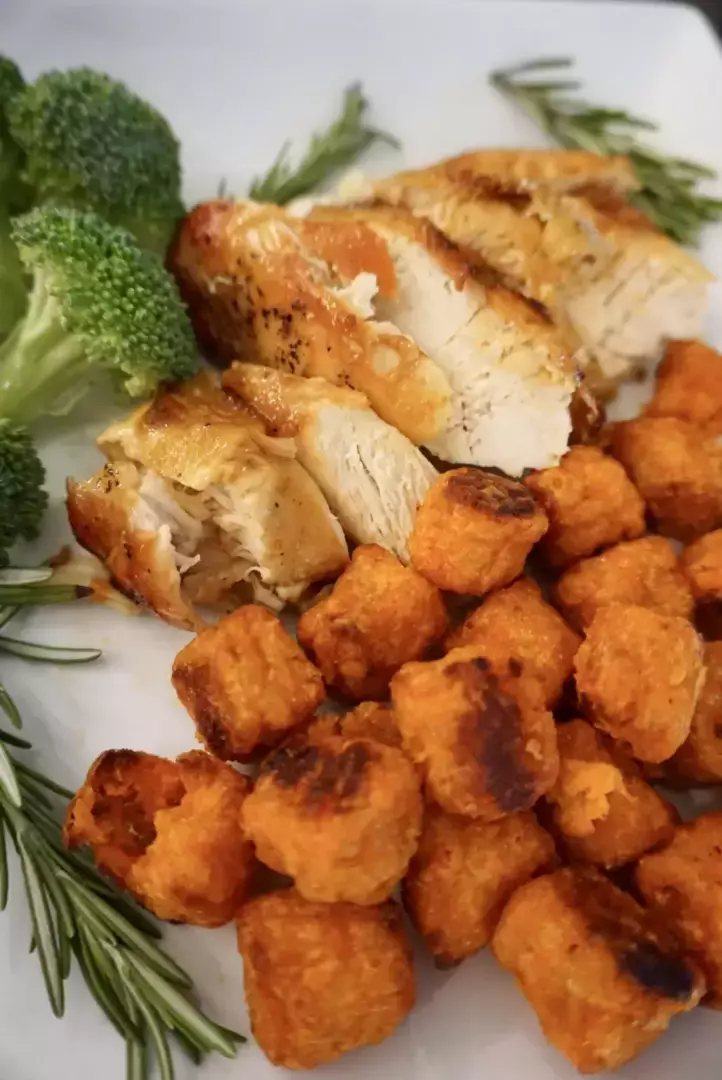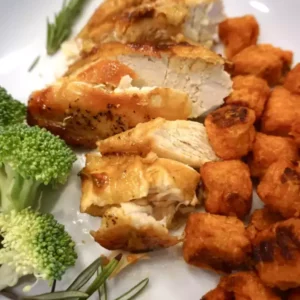 Apricot Glazed Turkey Breast Recipe
Apricot glazed turkey breast is the perfect dish to bring to the table this Easter. Not only is it a festive and flavorful main course, but it's also a gluten-free and nutritious dinner option that can be cooked up in no time.
Ingredients
5

lbs

bone-in turkey breast

2

tbsp

olive oil

½

cup

apricot preserves

¼

cup

balsamic vinegar

2

sprigs of rosemary

¼

tsp

pepper

Dash of salt
Instructions
Preheat the oven to 325°F. Place the turkey breast in a large roasting pan and brush on the olive oil. Then, season with salt and pepper.

Cover the turkey loosely with foil and place it in the oven.

In a medium bowl, whisk together the apricot preserves, balsamic vinegar, and rosemary. Baste the turkey with the apricot mixture every 30 minutes.

Cook the turkey for 1 ½ - 2 hours, or until a meat thermometer reads a minimum internal temperature of 165°F (without touching the bone).

Let turkey stand for above 15 minutes before slicing and serving. Enjoy!
Notes
Storage Instructions:
Storing apricot glazed turkey breast correctly is essential for keeping the turkey fresh and flavorful. Proper storage ensures that the dish does not spoil, making it safe to consume. When storing this dish, it's important to allow it to cool properly. Allow the cooked meat to cool down at room temperature before transferring it into an air-tight container or zip-loc bag. The turkey can be stored in the refrigerator for up to 3-4 days.
You can reheat the turkey in the microwave for 3-4 minutes, or until it is warmed through. If you prefer to reheat your turkey in the oven, preheat your oven to 350°F and cook it in an oven-safe dish covered with aluminum foil. Bake the turkey until the minimum internal temperature reaches 165°F.
Nutrition
Serving:
5
oz turkey breast
Calories:
294
kcal
(15%)
Carbohydrates:
10
g
(3%)
Protein:
34
g
(68%)
Fat:
12
g
(18%)
Saturated Fat:
3
g
(19%)
Polyunsaturated Fat:
0
g
Monounsaturated Fat:
1
g
Cholesterol:
105
mg
(35%)
Sodium:
320
mg
(14%)
Fiber:
0
g
Sugar:
6
g
(7%)